Jess Girod Discusses Her Hesitation to Commit to Blake and Her Connection with Tyler in 'Paradise'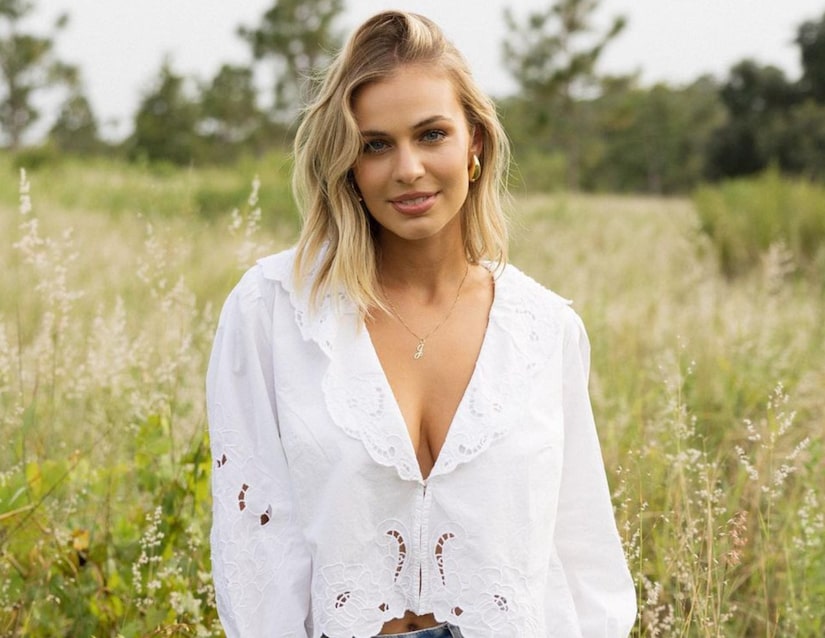 Photo credit: Instagram / Grace Ann Rae Photos
Bachelor Nation fans first met Jess Girod on Season 27 of "The Bachelor," and she's back on our screens for Season 9 of "Bachelor in Paradise."
Jess stopped by for a candid conversation with Joe Amabile and Serena Pitt on the "Bachelor Happy Hour" podcast, where she opened up about her time in "Paradise."
Jess started off by saying, "I take things very slow in the real world. I don't just jump into things. So I was doing exactly what I would do off camera, and that doesn't translate well when you have a clock ticking."
Joe and Serena asked Jess about her connection with Blake and her shock when he accepted a date card from Genevie.
Jess said, "At that point, Blake was giving me space and I just wanted him to be happy. I wanted both of us to figure out what was going on and what was missing. I did not think that he would go on that date with Genevie because when you're being told that someone was closed off and wanting to only pursue you, I just assumed that he wasn't interested in that."
She went on, saying, "But he had every right to do that, just like I had every right to explore. I think I was thrown off, but not in an angry way. It was just a twist that I did not see coming. He deserved to do that. I can't want to do something and not let him do that too."
Joe and Serena asked what was making Jess hesitate at committing to Blake and why she felt like she needed space.
Bachelor Nation
The Bachelor Nation star said, "I didn't know what to do to make it click in my head if we were the best match. I just needed to figure that out. Blake is great and every girl would want a Blake. He has all these great qualities, but is he someone that fits in my life? Can I fit in his life? Are we the best match? I didn't know the best approach to that and I respect his experience and maturity, so when he offered space, I trusted that that was the best approach for us at that moment."
Jess continued, adding, "We have such different lives outside of 'Paradise' because he travels a lot and we live in different countries. Those are things that you can overcome. I think I was just very scared. I didn't want to leave in a public relationship for it to then not work. I was taking it as seriously as possible and being very logical, and I was having a lot of internal doubt and freaking myself out. That's where I went wrong. I probably should've communicated that a little bit more."
And when Blake was out on a date with Genevie, Jess got to explore her connection with Tyler.
Serena and Joe asked about that connection and what sparked her interest in Tyler.
Jess shared, "Tyler was someone that I wanted to get to know going into 'Paradise.' When he chose Mercedes, my insecurities started showing when these guys were choosing my friends and not me. Anyone in my position would take a step back from that. When we would spend time in a group setting, I would notice that Tyler and I had a lot of similarities and I also just really liked his bubbly personality. That got me a little bit more interested."
She went on, saying, "When Blake went on a date, it was nice to finally have that opportunity to get to know him and talk to him one-on-one because we hadn't really had that. From what I remembered, it was just a fun conversation. It didn't feel like a lot of pressure. I remembered feeling guilty still because Blake made a comment that it was nice to feel wanted. That stuck with me a bit and it made me question what I was doing. When someone says that, you don't ever want to make someone feel that way, so I felt like I didn't want to make that feeling worse for him."
Hear more of Jess' conversation with Joe and Serena on the "Bachelor Happy Hour" podcast below.
And tune in to "Bachelor in Paradise" on Thursdays to see how Jess' journey to find love unfolds!