Ben Higgins & Jess Clarke Celebrate 2-Year Anniversary with Sweet Posts: 'Till Death Do Us Part Hun'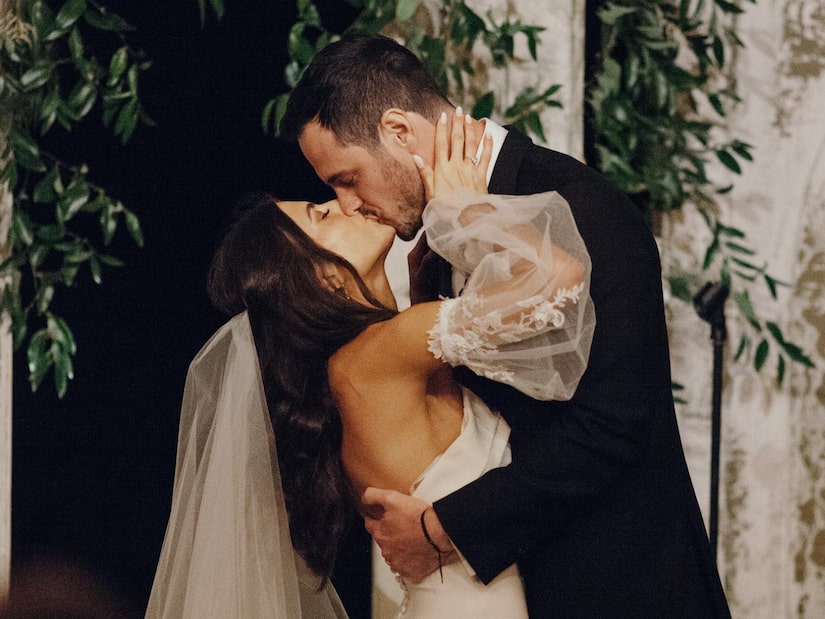 Instagram
Two years down, forever to go.
As Bachelor Nation fans know, former Bachelor Ben Higgins married the love of his life, Jess Clarke Higgins, in November 2021.
Since then, the two have been traveling, moved in together, and adopted a pup, Waylon.
Now, the happy couple took to Instagram to celebrate their second wedding anniversary with sweet posts.
Ben shared throwback photos from their wedding day and gushed over his wife.
Alongside the pics, the former Bachelor wrote, "2 years. 2 years ago we made a commitment. The commitment that everyday makes me smile with joy, feel a peace in my soul, has allowed every part of me to be even more free than before, brought a hope for the future I never knew existed, helped me see the faults that I want to change and brought a lot of laughs. In the words of my wife @jessclarke_ 'marriage is great, every night we get to have a sleepover with your best friend.'"
Instagram
He continued on, saying, "I am so excited for every day in our long future together. Till death do us part hun I love you, happy 2 year anniversary. Goodness gracious she is really gorgeous isn't she??? Everyone go out and send some love to @jessclarke_ today for 2 years of being the best partner!"
Jess commented on Ben's post, saying, "I am so grateful for our marriage!!! You're the best human in the world."
She also shared a slideshow of photos from their wedding and wrote, "Happy 2 years of marriage to the love of my life!"
Many of Ben's fellow Bachelor Nation stars shared their love for these two in the comments on their posts.
Bob Guiney said, "Really loved getting to spend last weekend with you both!! Happiest of anniversaries to you two and wishing you both a lifetime of happiness!!"
And Raven Gates Gottschalk added, "Happy anniversary to you two!!"
We couldn't agree more with all the love for Ben and Jess, and we're wishing them a very happy second anniversary!