November 16, 2023 • hometowns
See Astrid Loch & Kevin Wendt's Gorgeous New Family Photos with Sons Auggy & Nash
Photo: Instagram / Barely Blush
Bachelor Nation stars Astrid Loch and Kevin Wendt met on Season 5 of "Bachelor in Paradise," and the two welcomed their first child together in 2021 and their second earlier this month.
Now, the couple just took to Instagram to share adorable new family photos with their sons Auggy and Nash.
The family was wearing all white and was photographed by Toronto photographer Barely Blush in their home.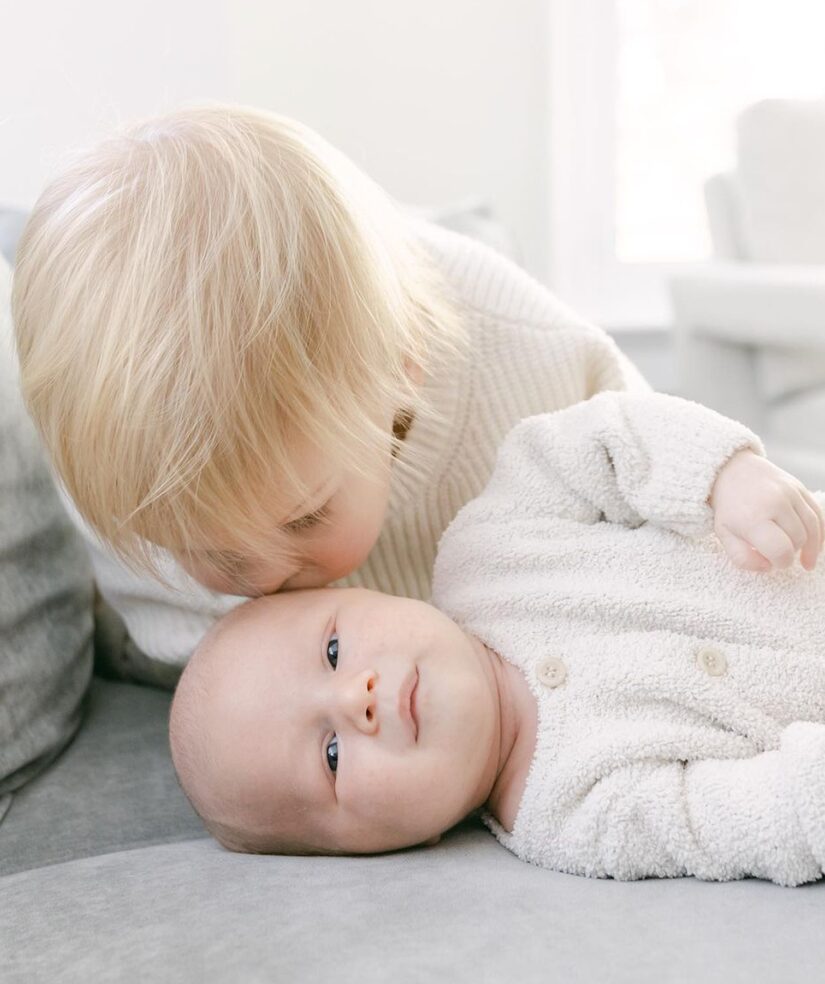 Photo: Instagram / Barely Blush
Alongside the stunning photos, Astrid wrote, "The Wendt gang! Not pictured the chaos it took to get everyone picture ready. Kevin made me promise no more photoshoots for a while, but idk these are too good it was totally worth it!"
Their two dogs were also present for the photo shoot and were cuddled up alongside their family.
Many of Astrid and Kevin's fellow Bachelor Nation stars showed them love on their post.
Serena Pitt, Rachel Recchia, Chelsea Vaughn, Blake Moynes, and more all gushed over the Wendt family.
Photo: Instagram / Barely Blush
He said, "We go back and forth on this daily. We have one embryo left in the freezer and I doubt Astrid will go through another egg retrieval, so it'll be either two or three kids. We have been up since 3:45 a.m., so for today, two kids are enough lol."
We love their adorable little family and can't get enough of these dreamy photos!
Printing some out for our Bachelor Nation hall of fame!