DeAnna Pappas Stagliano & Molly Mesnick Share Their Advice for Finding Love
Going on "The Bachelor" or "The Bachelorette" looking for love can alter the course of one's life forever. The 16 Bachelorettes, 24 Bachelors, and all of their cast members can attest to that fact.
With Clare Crawley's season of "The Bachelorette" filming and Matt James' time as the Bachelor coming up after that, some "Bachelor" alums are sharing their tidbits of advice for finding love both on and off the show. DeAnna Pappas Stagliano and Molly Mesnick joined Rachel Lindsay and Becca Kufrin on "Bachelor Happy Hour" and the four women discussed relationships, asserting their own agency as women, and what it means to be a part of the "Bachelorette sisterhood."
Rachel asked DeAnna and Molly, "What advice do you have for women who are looking for Prince Charming or might be in a bad situation or feel a little hopeless when it comes to love?"
DeAnna kicked things off and emphasized the importance of sense of self. She said, "I've said this to Clare, but my advice was to just for sure take it all in and stay true to who you are. It is so easy in this process to get caught up, and I think the four of us can all say the same thing."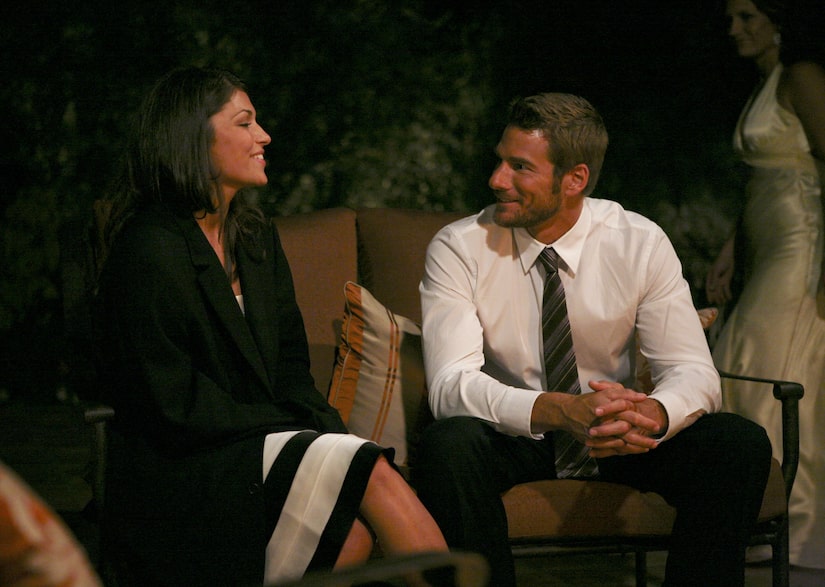 Warner Bros.
The Season 4 Bachelorette explained it can be "so easy to blend in to the noise around you" on the show due to producers, social media, and everyone's opinions.
She continued, "If you really at the end of the day can come into your own and sit alone and really put yourself back to who you are and where you came from and what it is you want, I think that is the most important thing to do throughout this."
DeAnna added, "It is really hard to be on a date and have the people around you who you think are your friends, saying, 'Don't you love him? He says he loves you. Can't you picture your life together? This is going to be so great.' It's hard not to get caught up in that. If you can really, really say true to you who are and what you want out of this, then I think that's so important."
She explained, "I tell this to everyone who asks, 'What have you learned? What's the biggest piece of advice you would give people?' It's to not care what other people think. If I would've listened to what everyone around me was saying after the show, I wouldn't have stayed with Jason, and we've been married for 10 years."
Warner Bros.
In terms of other women going on "The Bachelor," Molly said, "The most important thing to remember is that this goes away. It goes away. You are not going to be so-and-so from 'The Bachelor' for forever. You cannot rely on that and live your life for that, because it is going to go away. Then what are you left with?"
Just like DeAnna, Molly expressed, "It's no fun to live life the way other people want you to live your life. You can't be authentic to yourself then. You've got to not care what other people think and just block out the noise."
Rachel revealed she "had this epiphany" when she was 30 that forced her to ask, "'Whose life am I living? I'm saying yes to so many people and letting so many other opinions control my life, but what do I want?' I'm the one who has to live this life."
DeAnna empathized, saying, "You want to make everyone happy, but the only person that matters in this is you."
To hear the rest of their conversation about love on the show and their lives now, be sure to listen to the full "Bachelor Happy Hour" episode now!