Ben Higgins & Jessica Clarke Are Getting Married This November 'Pandemic Permitting'
Instagram
Making it official! Ben Higgins' fiancée, Jessica Clarke, headed over to Instagram on Wednesday to share that she and the Season 20 Bachelor have tentative plans to get married this year.
During a Q&A, Jessica revealed that she and Ben would like to tie the knot this November, but only "pandemic permitting."
The couple — who got engaged in March after nearly two years of dating — originally wanted to exchange vows in 2020 but were forced to postpone their ceremony due to the COVID-19 crisis. During a December interview with "E! News," Ben opened up about having to readjust his nuptials and the commitment he and Jessica made to remain abstinent until their wedding day.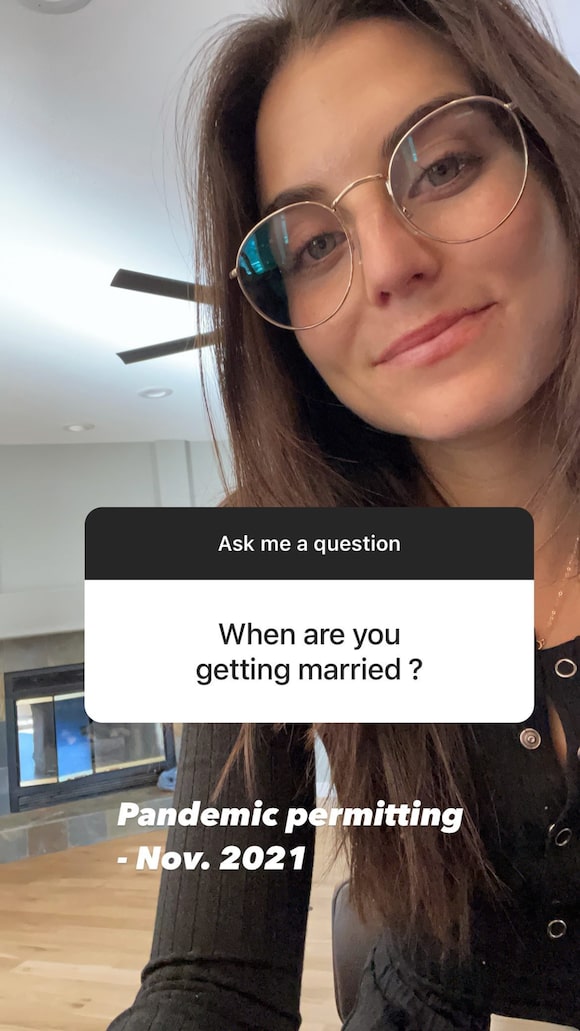 Instagram
"When it comes to separate beds and not living together, it wasn't originally planned this way when we thought we were going to get married this year, but it's something we've found has been helpful for us as a couple and we're going to stick to it," Ben said. "I'm not saying everybody has to do it, but it's been good for us."
Ben and Jessica recently purchased a home together in Denver, Colorado, where the skin care influencer is settling down after years of living in Nashville, Tennessee. Though they share the property, Ben will continue to live at his current house while Jessica remains at their new one until they become husband and wife. According to Ben, that will happen this year, coronavirus or not.
"It's going to happen in 2021. I'm telling you this right now," he told "E! News." "If it doesn't happen, I will be at a courthouse getting married. We're not going to live together until we're married and we dated long-distance now for two and a half years. If I have to wait another year… no, no, no, come on."