Pieper James Explains How Her Love Language Has Evolved Since Filming 'The Bachelor' Season 25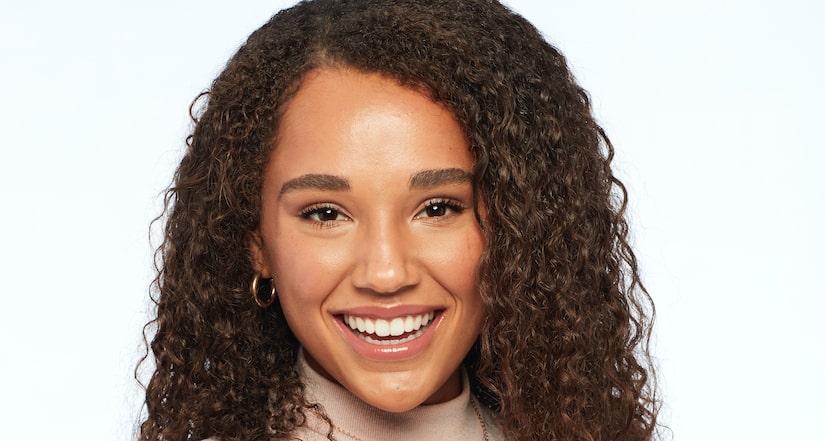 ABC
Pieper James stopped by "Bachelor Happy Hour" to chat with co-hosts Rachel Lindsay and Becca Kufrin about her experience competing for Matt James' heart on "The Bachelor" Season 25.
During her interview, the gorgeous grad student explained how her love language has evolved since filming the show at Farmington, Pennsylvania's Nemacolin Woodlands Resort in the fall of 2020. As Bachelor Nation saw during Monday night's episode, Pieper told Matt during a one-on-one date that she grew up with parents who hardly expressed words of affirmation. Because of this, the standout contestant said that it is difficult for her to open up in romantic relationships.
"I feel like there's a difference between the love language you want and the love language you give. For me, the love language I've been taught from my family is love through actions," she told Rachel and Becca.
"The 'Bachelor' world really isn't conducive to that because I'm the kind of person who wants to do something for you. I'm like, 'Let's go do this together," she continued. "For me, it's so hard for me to open up and just tell somebody how I feel. I think that just comes from a fear of rejection or a fear of judgment. That's what that conversation [with Matt] was about."
Pieper revealed that she gave her family a heads-up about her discussion with the handsome lead before it aired.
"I definitely gave them a warning of what's to come," she said. "I think that since going through this experience, it's made me more cognizant of mentioning it, giving words of affirmation to my family because I know that's something that we don't typically do."
According to the Oregon native, she is more comfortable being emotionally vulnerable today after delving deep into her feelings on "The Bachelor."
"This experience has taught me how important quality time is," she said. "I don't think that quality time can even be considered a love language. I think it's just the foundation to build all of the rest of them onto because you can't tell someone how you feel if you're not with them, you can't give them gifts, you can't show them affection if you don't have that time together."
Pieper added, "It's just made me perceptive of, above all else, I need quality time. Now I have the tools and am better equipped to share how I feel and to give those words of affirmation or be able to express how I'm feeling and understanding that that's not a weakness. That's just part of growing with a partner."
Listen to the latest edition of "Bachelor Happy Hour" below.
"The Bachelor" airs Mondays on ABC at 8 p.m. ET.