'Talking It Out': Cory Wharton on the Importance of Representing a 'Positive Black Family' on 'Teen Mom OG'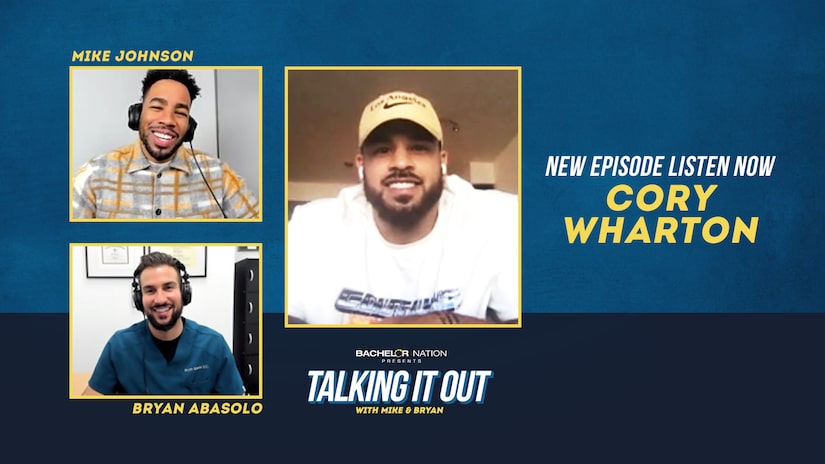 Warner Bros.
MTV star Cory Wharton stopped by "Talking It Out" to chat with co-hosts Mike Johnson and Bryan Abasolo about his experience appearing on the network's long-running reality series "Teen Mom OG."
During his interview, the TV personality opened up about the importance of representing a "positive Black family" alongside ex Cheyenne Floyd and their 3-year-old daughter, Ryder, on the mostly white show.
"They needed us on the show," said Cory, who joined the "Teen Mom OG" cast during the second half of 2018's Season 7. "Our dynamic and our story was very crucial to what the franchise was trying to do at the time. They didn't have any Black families on the show. And not only that, but a Black family seen in a positive light was major for them. When we talked to them about that and told them what we could bring to the network and what dynamic we bring, they were sold and were like, 'We would love to have you on the show.'"
Elsewhere, Cory — who also shares daughter Mila, 10 months, with girlfriend Taylor Selfridge — discussed how it feels to be a role model for BIPOC viewers.
"I've never felt like there was any pressure because I'm always going to be myself. I'm just here to share my spot. This is my story, this is me," the handsome dad of two explained. "I'm not here to say this is the only way to do it or the way we're doing it is right. But this is how we are doing it. And I just hope I can help people down the road."
He added, "I try to lead by example. I just think it's good to have a positive Black family have the spotlight like Cheyenne and I do. Honestly, I'm super proud of the network and it just feels good, man."
Listen to the latest edition of "Talking It Out with Mike & Bryan" below.