'Click Bait': Pieper James on Her Dating Life, 'Paradise' Plans, and Bachelor Nation Crush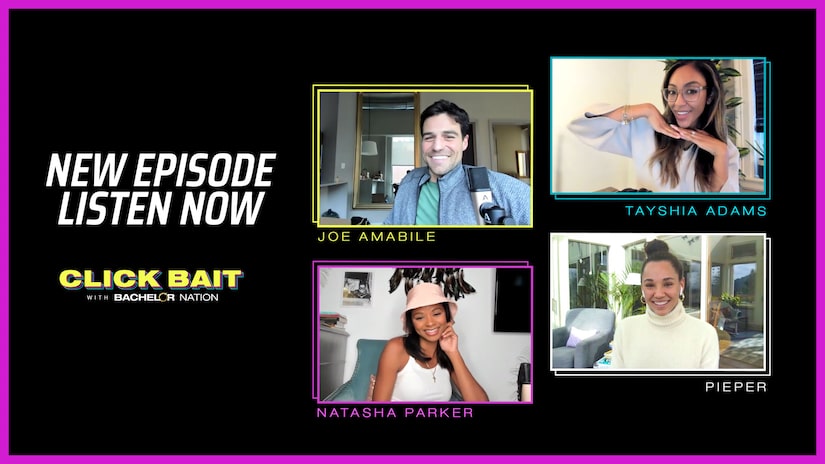 Warner Bros.
Pieper James stopped by "Click Bait with Bachelor Nation" to update co-hosts Tayshia Adams, Joe Amabile, and Natasha Parker on what she's been up to since competing for Matt James' heart on "The Bachelor" Season 25.
Though Pieper seemed to share a strong connection with Matt, the handsome lead sent her home before Hometown Dates. These days, the stunning Oregon native is still single but open to meeting Mr. Right in New York City, where she plans to relocate in the near future.
However, Pieper isn't so sure about joining any dating apps, as she explained during her "Click Bait" interview. "I have never been one for the apps," she said. "My flirting skills are at a zero."
Asked to provide an example of how she typically approaches men, the gorgeous grad student replied with a laugh, "What is my line? The thing is, I don't have a line. It's usually like, 'Hi.' And then, internally, I'm hoping and praying they think I'm cute enough to respond."
This prompted the "Click Bait" crew to question Pieper about her thoughts on joining the next season of "Bachelor in Paradise." According to the Bachelor Nation star, she isn't sure she wants to head down to the beaches of Sayulita, Mexico — not just yet at least.
"Right now, no one's asked me. I think that a lot would have to change in order to convince me to step foot on the beach because right now I'm like, 'If I want to hang out with my friends, I'll just go on vacation,'" she explained.
Referencing host Chris Harrison's "Extra" interview with Rachel Lindsay in February — and his subsequent hiatus from the franchise — Pieper elaborated, "I just think that there is a lot of changing to be done in the franchise and everything else in order for me to feel comfortable putting myself back in a producer-driven and show-driven environment."
However, if Pieper does end up on "Paradise," there is one man she'd hope to meet there. "My Bachelor Nation crush is Mike Johnson," she said of the handsome "Talking It Out" podcast co-host, who appeared on Season 15 of "The Bachelorette" and Season 6 of "Paradise" in 2019.
Listen to the latest edition of "Click Bait with Bachelor Nation" below.