Magi Tareke Shares Her Thoughts on Matt James' Infamous TikTok Dance: 'I Was Expecting More'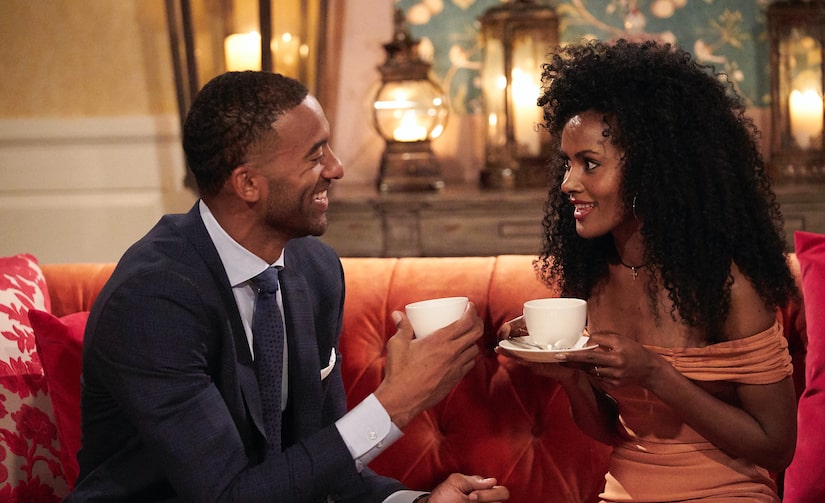 ABC
Breaking her silence! Magi Tareke stopped by "Bachelor Happy Hour" and told co-hosts Rachel Lindsay and Becca Kufrin how she really felt about the private TikTok dance Matt James treated her to on "The Bachelor" Season 25.
As viewers will recall, Matt performed a silent, albeit spirited, rendition of a social media dance challenge for Magi as the credits rolled during the show's January 25 episode. The very next day, Rachel joked on "Bachelor Happy Hour" that Matt's little jig was one of the most "cringey" monents in Bachelor Nation history.
Naturally, Rachel and Becca pressed Magi for her thoughts on the now-infamous interaction she shared with Matt.
"At first, I was hoping for a break-it-down kind of dance, you know, the slow dance," the stunning pharmacist and model said. "And when he started, I was like, 'OK, Matt James, I really appreciate you and thank you for making me smile.'"
She continued, "But I have to say this, I was hoping for a slow dance. When he started TikTok-ing, I was like, 'Wow, this is really happening.' I was like, 'OK, what do I need to do? Just smile, Magi, smile.'"
Magi said that she initially thought her request would result in Matt asking her to join him for a more intimate dance — maybe even dip her and go in for a kiss. The Ethiopia native explained that a burst of romance would have been the perfect salve for a difficult day of filming at Pennsylvania's Nemacolin Woodlands Resort. Hours prior, Magi struggled during a group date that required her to row across a lake in a pumpkin-shaped kayak.
"He was like, 'Do you like it?' I did like it," Magi said, looking on the bright side. "I liked the courage. I asked him to dance because it was a rough day for me, and I was exhausted. It was a long night. I just asked him to make me smile, to dance for me, and he tried. I need to give him credit for that."
However, she added, "But that TikTok dance? I was expecting more a little bit."
Listen to the latest edition of "Bachelor Happy Hour" below.