He's Here! Lauren Bushnell Lane Welcomes Baby Son Dutton Walker with Husband Chris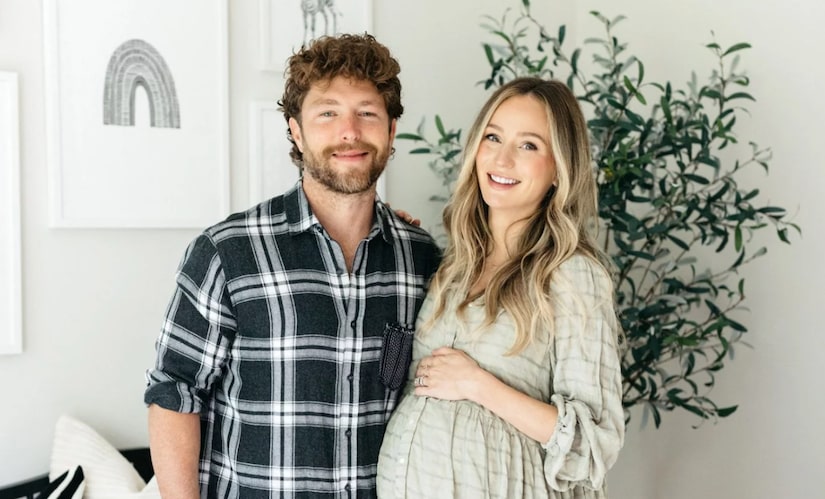 Instagram
Oh, baby! Lauren Bushnell Lane and her husband, country singer Chris Lane, welcomed their first child, a son named Dutton Walker, on Tuesday in Nashville, Tennessee.
"Dutton Walker Lane born June 8th, 2021," Lauren wrote in a Thursday Instagram post, accompanied by adorable photos of the couple posing with their newborn. "Your dad and I can't get enough of all 9 pounds of you. Now back to baby cuddles and praising Jesus over and over again for this little miracle!!"
Waiting for your permission to load the Instagram Media.
According to People, Lauren and Chris' little one was born at 11:12 a.m., weighing in at 9 lbs. and measuring 19.5 inches long.
"I've never felt an immediate unconditional love like I now have for Dutton," the Bachelor Nation star told the outlet. "And going through this experience with Chris has made me love and appreciate him even more … I didn't think that was possible!"
Chris jokingly added, "Everyone in the room, including Lauren and me, were shocked we had a 9-pound baby! Not sure where he was hiding in her belly?!"
On a more serious note, the musician praised his wife for the strength she exuded while delivering their bundle of joy. "Watching Lauren go through the birthing process — from the beginning to the moment she delivered — was the most incredible thing I've ever witnessed," he said. "I experienced an emotion I've never felt before."
Chris — whose 2019 hit "Big, Big Plans" was written specifically for Lauren — also told People that he penned a new song dedicated to his son.
"I've been waiting to meet Dutton for nine months now, and the easiest way for me personally to describe my feelings and emotions is to write about it! So naturally, I wrote a song," said Chris. "It's called 'Ain't Even Met You Yet' and sums up how I've been feeling over the last few months. I can't wait to share it with him one day."
Congrats to the new parents!