Former Bachelor Jesse Palmer Reflects on His 'Grueling' NFL Career: 'The Grind Was Worth It'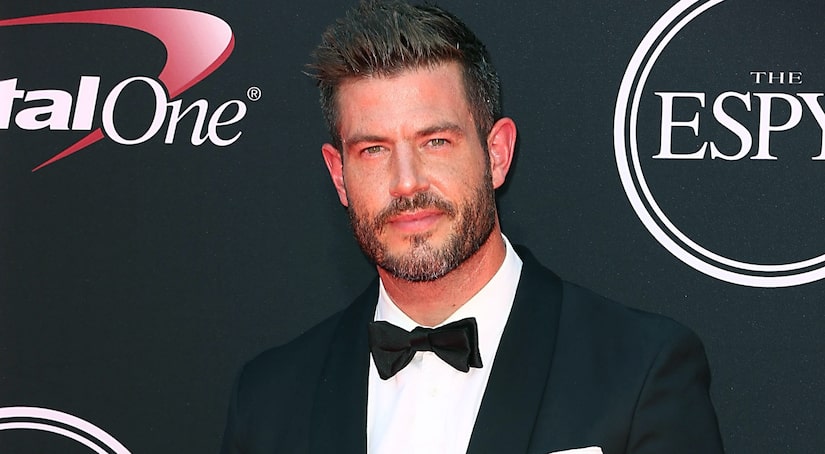 Getty
Jesse Palmer celebrated #ThrowbackThursday this week by looking back on his NFL career in a reflective Instagram post.
"Training Camp was so grueling, physically and emotionally each and every summer in Albany, NY," the Season 5 Bachelor captioned a photo of himself playing his beloved sport in uniform for the New York Giants. "The grind was worth it."

He added, "A group of individuals building comradery and trust to become a TEAM. Nothing worth having comes easy. #DogDaysOfSummer #TBT #NFL."
Waiting for your permission to load the Instagram Media.
Jesse — who made history in 2004 as the first professional athlete to ever lead "The Bachelor" — played college football for the University of Florida, and thereafter served as an NFL quarterback for five seasons in the early 2000s, splitting his time between the New York Giants and the San Francisco 49ers.
Following his stint as the Bachelor, the handsome Toronto native spent half of the 2006 season with the Montreal Alouettes of the Canadian Football League. Jesse later became a college football analyst for ESPN and a columnist for The Sports Network in Canada.
The franchise alum went on to host "Daily Mail TV" from 2017 until 2020. He took a brief break from the news program in 2018 to host the kickoff season of "The Proposal," the reality dating competition from the producers of "The Bachelor." Additionally, he hosted The Food Network's "Holiday Baking Championship" and currently serves as a contributor for "Good Morning America."
In a 2020 interview with Faces magazine, the franchise alum opened up about his transition from sports to broadcasting.
Waiting for your permission to load the Instagram Media.
"I learned that in order to fully serve the viewer at home, I was expected to do my homework and offer my own professional opinion," he said. "It is probably the hardest part about being a broadcaster, but I believe the best generally don't get caught up in the emotion, and don't make things personal. I've always tried to remain impartial and unbiased."
During a 2012 appearance on "George Stroumboulopoulos Tonight," Jesse reminisced on both his "Bachelor" and football experiences. At the time, the TV personality revealed that the heartbreak he endured after his split from winner Jessica Bowlin was harder than anything he ever faced on the field.
While Jesse didn't propose to Jessica during his 2004 finale, the pair continued an off-camera relationship before calling it quits just months later. "Well, that was devastating. The last part of that, when I was 24 years old, and realizing that was not going to work out, that was tough. I'm slowly bouncing back," he said, before joking, "In my old age, I'm still trying to turn the corner."
Waiting for your permission to load the Instagram Media.
These days, Jesse — who has never been married — is engaged to model Emely Fardo, whom he has been in a relationship with since 2017.