Dress Designer Reveals the Story Behind Michelle Young's Iconic 'Bachelorette' Gown, Plus: His First Impression of Her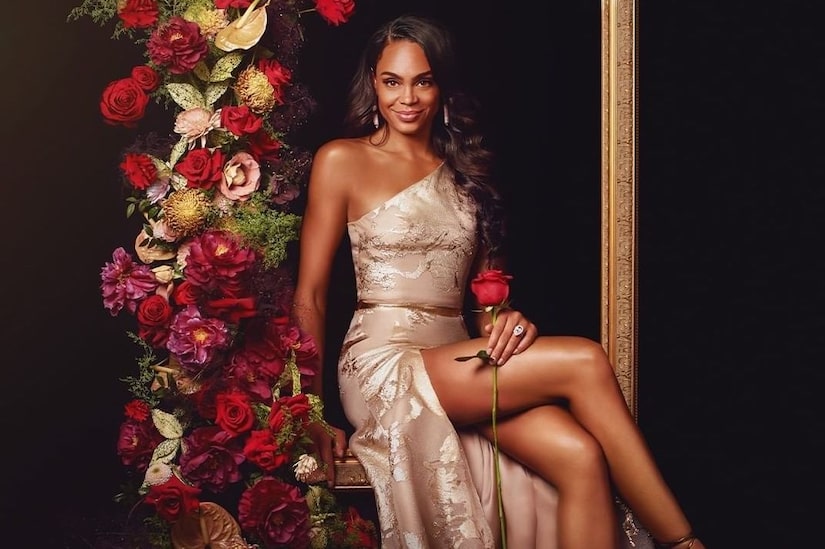 ABC
Fans got their first sneak peek at Michelle Young's season of "The Bachelorette" last month when her promo dropped, and now we're getting an even closer look at THAT iconic dress.
It's no secret that the Season 18 Bachelorette is gorgeous no matter what she's wearing, but a gown like the one she rocked for her promo shoot had our jaws on the ground. The nude and gold number highlighted her beauty in all the right ways.
Dress designer Stan Hudson spoke to ABC about what went into making Michelle's gorgeous garment. "I was so excited to make the dress for the latest Bachelorette, Michelle," he said. "On meeting Michelle, her spirit came across so strong, and she's one of the sweetest people I've met in a long time."
Waiting for your permission to load the Instagram Media.
The costume designer also detailed how he went about creating her dress. "I start my process with the search for fabrics," he explained. "We were shooting at this gorgeous mansion with tons of flowers and roses, so I was seeing what worked with the room and also for the coloring of our subject, Michelle."
Once he found the fabric, he said he sketched a variety of cool and unique looks until they landed on the one. Then it was about constructing the garment to fit Michelle perfectly.
Stan clearly knocked it out of the park with this dress, and Michelle agrees!
She shared the video of Stan on her Instagram Story, writing, "How beautiful is this dress?! Thank you @svhudson!"
Instagram
Michelle also posted a photo of one of her new promos, writing, "This is one class you won't want to skip!"
Bachelor Nation flooded the comments of Michelle's post to show their love for her and this gorgeous look.
Chelsea Vaughn wrote, "OMG SHE'S BACK!! Class is in session baby!"
Former Bachelorette Katie Thurston added "Let's goooo!!!" while "The Bachelorette" co-host Kaitlyn Bristowe shared some heart-eye emojis.
Heart eyes all around indeed for this look! We can't wait to see Michelle's season unfold starting on October 19. If this dress is any indication of what's to come, it's going to EPIC!