This Week in Bachelor Nation History: Tayshia Adams Officially Becomes the New Bachelorette!
ABC
Bachelor Nation fans first met Tayshia Adams on Season 23 of "The Bachelor," and she later appeared on Season 6 of "Bachelor in Paradise."
And while Clare Crawley was announced as the Season 16 Bachelorette, when she left the show to pursue a relationship with Dale Moss, Tayshia stepped into the leading role.
So, this week in Bachelor Nation history, we celebrate the moment that Tayshia became the Season 16 Bachelorette!
Tayshia joined the show during Episode 5 and she made a splash as the Bachelorette right off the bat.
Her First Impression Rose went to one of the new suitors who also arrived during Week 5.
Spencer may have earned Tayshia's first rose, but as soon as Tayshia got to know Zac Clark, it was clear these two had something special.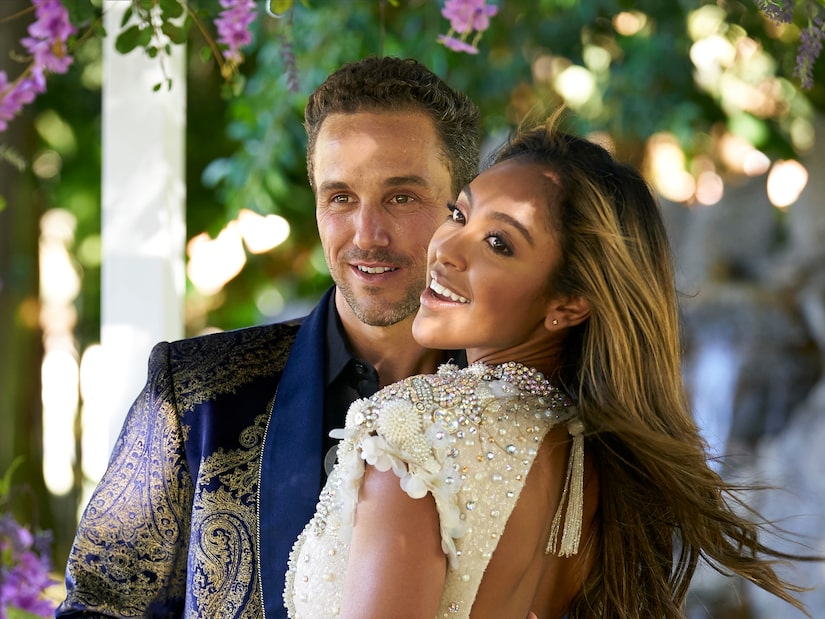 ABC
Zac and Tayshia shared their first one-on-one date a few weeks later where they took part in a wedding-themed photo shoot, and sparks were flying.
Over the course of the season, we saw Tayshia and Zac fall more and more in love up until she gave him her final rose and he proposed on their last day of the filming.
During the final episode, Tayshia spoke to Zac about meeting him that very first night, saying, "That first night when I got here, I was extremely excited for the possibility of finding love, but also very nervous and scared because I didn't know if finding true love was possible."
She continued, "When I first met you I thought to myself, 'He's different,' and 'That man is kind, he shows gratitude and has the biggest smile. He has been through a lot but has never given up, but also has learned how to read me better than anyone really has and knows how to comfort me when I'm down.'"
Tayshia got choked up when professing her love to Zac, saying, "I love you, Zac Clark, and I'll do absolutely anything to keep that huge smile on your face, because you do everything to keep a huge smile on mine."
And Zac showed the love right back, sharing the moment when he knew Tayshia was the one.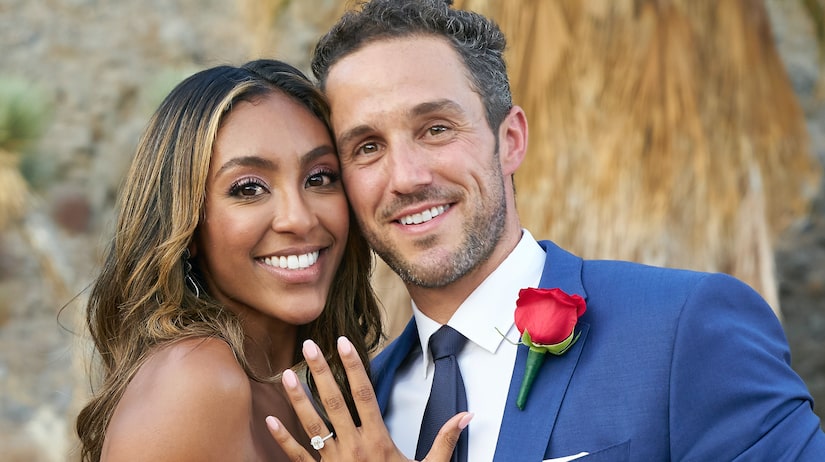 ABC
The Bachelor Nation star said, "The night of my Hometown, when we walked in and my parents got to see that smile on my face, you gave them the best gift you could ever give them. They hadn't seen me that happy in years. You did that. That's when I knew."
He then got down on one knee, saying, "If you'll let me, I'm gonna choose you right now, I'm gonna choose you tomorrow morning, I'm gonna choose you next week and next year. I'm going to choose you forever, because I love you. Marry me?"
The two got engaged that day and have been happily together ever since.
They have continued to share relationship milestones like anniversaries and birthdays on social media with Bachelor Nation fans.
If you want to look back at Tayshia and Zac's journey to find love, scroll below for moments from Tayshia's season as the Bachelorette.
ABC/Craig Sjodin
ABC/Craig Sjodin
ABC/Craig Sjodin
ABC/Craig Sjodin
ABC/Craig Sjodin
ABC/Craig Sjodin
ABC/Craig Sjodin
ABC
ABC/Craig Sjodin