Michelle Young Reveals Her All-Time Favorite Date; Plus: Bryan Abasolo Offers Advice on How to Succeed in a 'Bachelorette' Relationship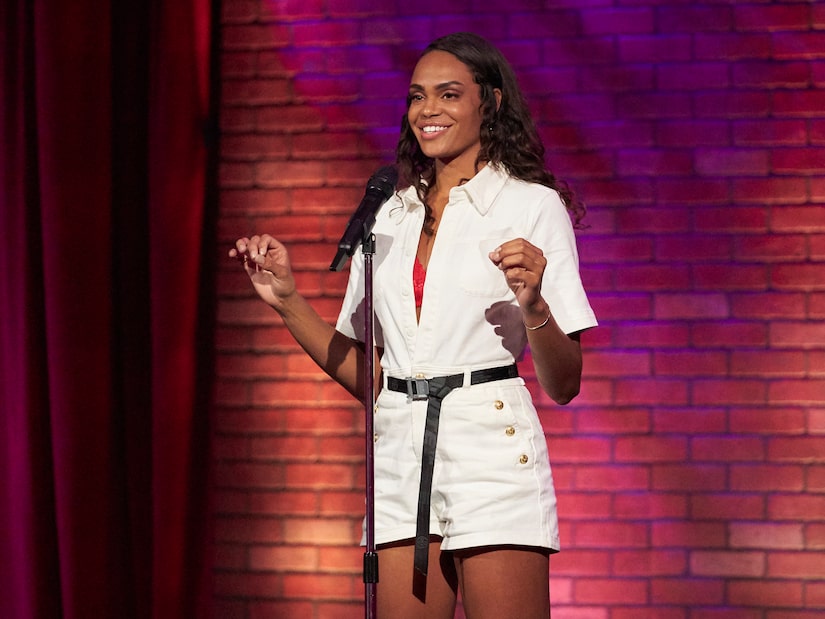 ABC
As Michelle Young's journey as the Bachelorette continues to unfold, she took some time to stop by the "Talking It Out with Bachelor Nation" podcast to chat about all things Bachelorette.
During her conversation with co-hosts Bryan Abasolo and Mike Johnson, Michelle opened up about which date so far has been her favorite and why.
Michelle revealed, "My all-time favorite date was the poetry date. Coming into this, if you would've asked me if writing a poem and being vulnerable was my favorite part, I would say no way. But I felt like that was actually the date where I was able to learn the most about the guys on a group date because everyone truly did open up."
Bryan and Mike asked Michelle to elaborate on her poem where she discusses being "picked last for prom but first for basketball" and what she meant by that.
Michelle explained, "Growing up in Minnesota, I truly was the only person of color in a lot of my classes all the way up through high school. I was the nice girl and I played basketball and I made friends, but nobody really connected with me or wanted to get to know me or related to me. When it came to dating, everyone liked me, but it was never me getting asked to prom or school dances. Instead, it was like, 'I wanted her on my team during gym class,' so that's something that really hit home."
She said things really changed for her in college, because as a Division 1 basketball player, she had a lot on her plate.
Waiting for your permission to load the Instagram Media.
Michelle revealed that for the first time in her life, she felt like she "cracked" from all the pressure and had to ask for help, which is something she didn't like doing.
The Bachelorette said, "I learned that I didn't have to keep my game face on all the time. I really started to let my family in and close friends in. Then coming home from college and moving through a journey like this where you are truly pushed to be vulnerable and talk about your feelings, you get good at it, whether you like it or not."
Opening up didn't just change her openness for romantic relationships, she said, but it also helped her create more meaningful friends as well.
Michelle explained, "I was always the person my friends came to to ask for advice or help and I love being that person. But I also learned to let people be that person for me too and really talk to them and allow them to see me when I'm struggling. When I was able to do that, it really allowed my friendships and relationships to blossom."
So when it came to the poetry date, Michelle felt like it was the perfect opportunity to get to know the men and for them to learn about this side of her.
Michelle said, "As the Bachelorette, you're in a position where you're sought after. So with the poetry date, I wanted the guys to understand that my life hasn't been like that. It's not like people were lining up to date me or get to know me. It wasn't me repelling anyone, I just felt like the other people around me were who guys went for."
ABC
As Michelle's journey continues to unfold and she hopefully finds love at the end, Bryan shared some advice with Michelle on how to have a successful "Bachelorette" relationship.
As fans know, Bryan is married to former Bachelorette Rachel Lindsay and the two have been going strong ever since getting engaged on Rachel's season.
Bryan told Michelle, "We made a pact on the show that we would always put our relationship first. That was over anything. It didn't matter where we lived, as long as we're together and committed to this relationship. We can always stick to that. For whoever you find, I think that's a good golden rule to follow. Just trust in the relationship and put the relationship first always. Everything else comes secondary."
Michelle agreed and really appreciated Bryan's advice, especially since being in the public eye and all that comes with being on the show isn't something she's used to.
"My family is really supportive, but we're also very private. We're not on social media all the time. We don't care about the spotlight. So when people come into this situation without the spotlight and leave in the spotlight, there are some negative changes that could impact the relationship. I made sure to do my due diligence in asking the tough questions and really seeing where these men's priorities lie early on," Michelle explained.
Bryan said that he and Rachel are really rooting for Michelle to find love. We'll have to keep tuning in each Tuesday to see how it all unfolds for the Bachelorette!
For now, if you want to hear more of Michelle's conversation with Bryan and Mike, check out the latest episode of "Talking It Out with Bachelor Nation" below.