'The Bachelorette's' Rick Shares Why He Called Jamie Out Despite Not Wanting to Be Involved in Drama
Fans watched Rick's journey unfold on Michelle Young's season of "The Bachelorette" and he quickly became a fan favorite.
While things didn't work out between Rick and Michelle, Rick stopped by the "Bachelor Happy Hour" podcast for an honest discussion about his time on the show.
They threw it all the way back to when he arrived with his head on a silver platter and talked about how grateful he was to be able to open up to Michelle about his family's story.
One thing Rick discussed with co-hosts Becca Kufrin and Tayshia Adams was his decision to blow the whistle on Jamie earlier in the season.
As Bachelor Nation fans recall, Jamie brought it to Michelle's attention that "everyone in the house" was questioning whether she had a relationship with Joe prior to the show, when in fact it was just Jamie questioning that.
Once Rick saw the look on Michelle's face after Jamie had that conversation with her, he wanted to speak up.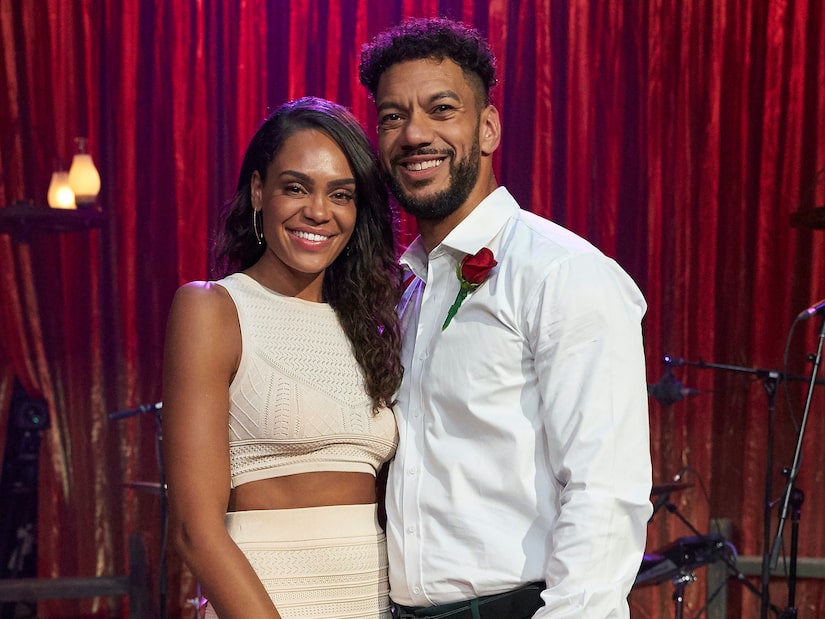 ABC
He said, "When Michelle came downstairs to address the group about people questioning her character, I did want to say something then, but I wasn't in every conversation beforehand. I didn't know if people had conversations like that where they did question her character. The conversations I was around, no one questioned her character whatsoever. It was just a curiosity thing."
And Rick said he wanted to talk to Michelle about it because they established early on that he was always going to be honest with her and he was never trying to stir the pot.
He told Becca and Tayshia, "When I asked her about it, I was shocked it was Jamie. He was the type of person who owned everything he said beforehand. He was always owning his opinion, even if it was different from everyone else's, and he would back up why."
Finding out this information made Rick feel like he needed to speak up to look out for Michelle, not because he was trying to start any drama.
The Bachelor Nation star said, "It made me question what else he manipulated and what else he said. The group deserved to know who spoke on their behalf. I just don't think it's right to speak on someone else's behalf and not own up to it. So that's why I raised the question to the guys about what Jamie had said. But I also wanted to make it clear that I wasn't trying to start drama."
ABC
He continued, "I didn't want to be someone who started drama, but I also wanted to get to the root of the problem and it was Jamie. I don't think Jamie is a bad person, I just think he was trying to get ahead. He had a rose on his chest on the night he said what he said to Michelle. I do believe Nayte was right that he was threatened by Joe and saw him as his biggest competition, so he thought if he raised questions about Joe, everybody would be focused on Joe."
Rick noted that Jamie might've thought that if it was early enough to get Michelle to question her relationship with Joe, it might have given him a bigger advantage.
To hear more of Rick's conversation with Becca and Tayshia on "Bachelor Happy Hour" check out the full episode.