Olumide Opens Up About His Breakthrough Moment on 'The Bachelorette' and Why He Got So Emotional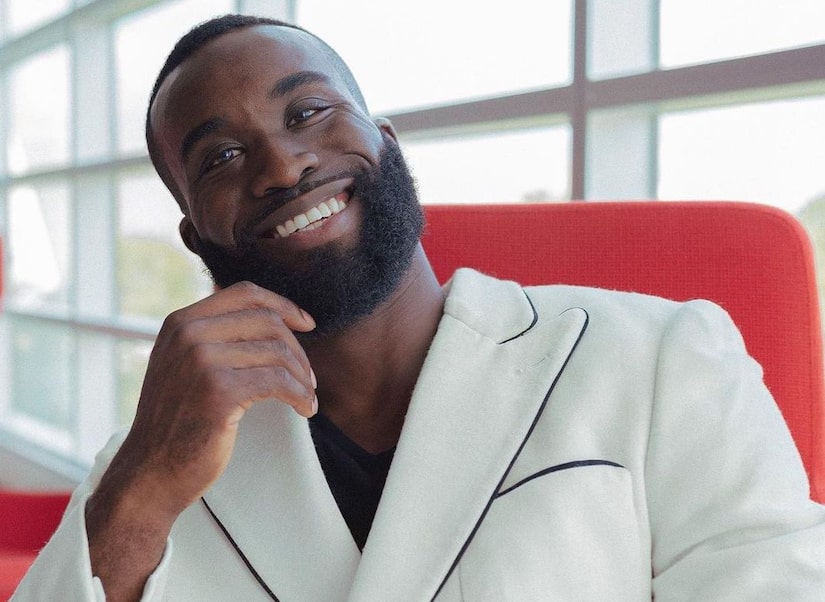 Instagram
Fans got to know and love Olumide on Michelle Young's season of "The Bachelorette." And while things didn't work out for Michelle and Olu, the two shared some special moments and still have a lot of respect for each other.
Olumide stopped by the "Talking It Out with Bachelor Nation" podcast, where he opened up about his time on the show and why he was brought to tears during his one-on-one conversation with Michelle.
As fans recall, Olu broke down after Michelle revealed she was feeling unseen during the teddy bear group date.
But during his conversation with Mike Johnson and Bryan Abasolo, Olumide shared that he hasn't always been as open with his emotions.
Waiting for your permission to load the Instagram Media.
The Bachelor Nation star said, "Me being open as a man and showing emotion is something that I struggled with throughout my childhood. Despite me having loving parents and them expressing emotion, it was just something that was very hard. I'm a man of action, so I'm used to showing my love through action, not emotion."
But as he got older, Olu revealed that he realized learning to show emotion was something he needed to work on.
He explained, "I think when I reached college is when I started to learn more about myself as a person. I learned to open up. That one-on-one time with Michelle touched my heart because I understood her struggles from where I come from and what my sisters went through. It was just an immediate connection and it just made me bawl out and cry because I understand exactly how she feels."
He called the conversation a "breakthrough moment for me in my life" because he hadn't ever cried in front of a woman he was dating before like that.
Olu shared that Michelle's story really touched him because he was the only brother with all sisters and they often came to him when they had similar struggles to what Michelle was explaining.
ABC
"Growing up, my sisters didn't feel the most beautiful at school. My high school was probably 5 to 10 percent Black and the majority was Hispanic and white. So the African American students at the school weren't really looked at as the 'hot type of person' in high school," he explained.
"Every morning I woke up and my sisters asked me how they looked, how their hair looked, and if they looked cute. From time to time, they would also talk to me about boys and how they didn't feel confident enough to approach them," he added.
So while Olumide said that he didn't get as much one-on-one time with Michelle as he would've wanted, the time they did share was really special and he learned a lot about himself through this process.
To hear more of Olu's conversation with Bryan and Mike, check out the latest "Talking It Out with Bachelor Nation" podcast below.