Emily Ferguson Reveals How She Thinks She & Her Twin Haley Ferguson Look Different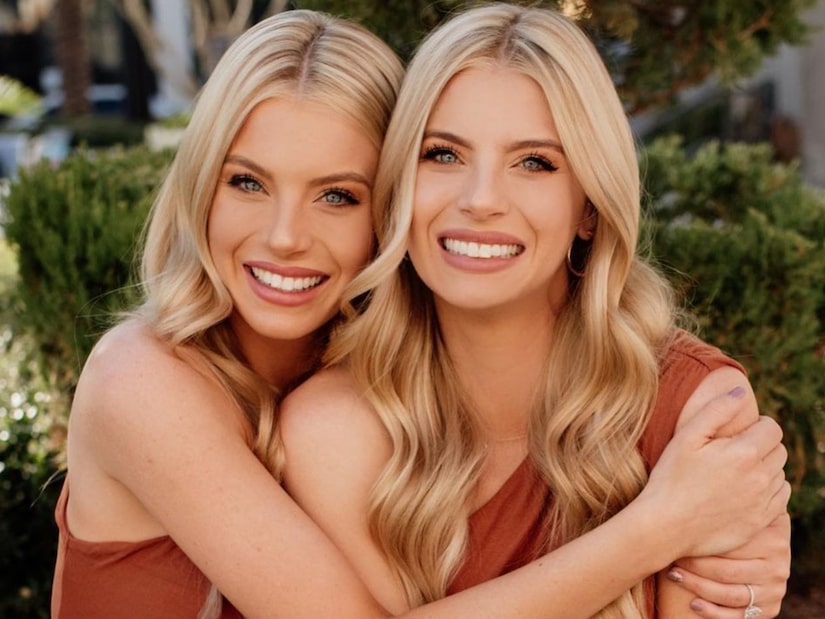 Instagram
Bachelor Nation fans first met twins Emily and Haley Ferguson on Season 20 of "The Bachelor." The two went on to appear on "Bachelor in Paradise" and even had their own spin-off show, "The Twins: Happily Ever After?"
And while they gained hundreds of thousands of followers on social media over the years, some of their fans still can't tell them apart.
Emily revealed that even she couldn't tell her and her sister apart in a baby photo she recently posted, writing, "Honestly have no idea who is who in the baby picture."
But after sharing that pic, Emily took to her IG Stories to share what she sees as differences in how she and Haley look.
Waiting for your permission to load the Instagram Media.
Emily wrote, "Ok, I think mine and Haley's differences are: 1. Emily has a longer face 2. Haley has more defined facial structures 3. Our smiles are different and so are our teeth 4. Emily's eyes are bigger."
She followed up in another post where her mom shared that Emily is on the left in the baby pic and Haley is on the right, writing, "Mama Fergie has confirmed."
Haley agreed with Emily and reshared the differences to her IG Story as well.
Fans took to the comments of Emily's post, sharing whether they could spot the differences, both in the current pic Emily shared and in the baby pic.
Many others just wanted the twins to recreate the baby photo and get some matching onesies.
Emily responded to those fans, saying, "I'm crying! That would be kind of amazing actually."
Only time will tell if the twins will be recreating their iconic baby photo, but for now we'll be trying to spot the differences!