Abigail Heringer Reveals She's Moved to CA for Noah Erb, Plus: Her Favorite Part of Not Being Long Distance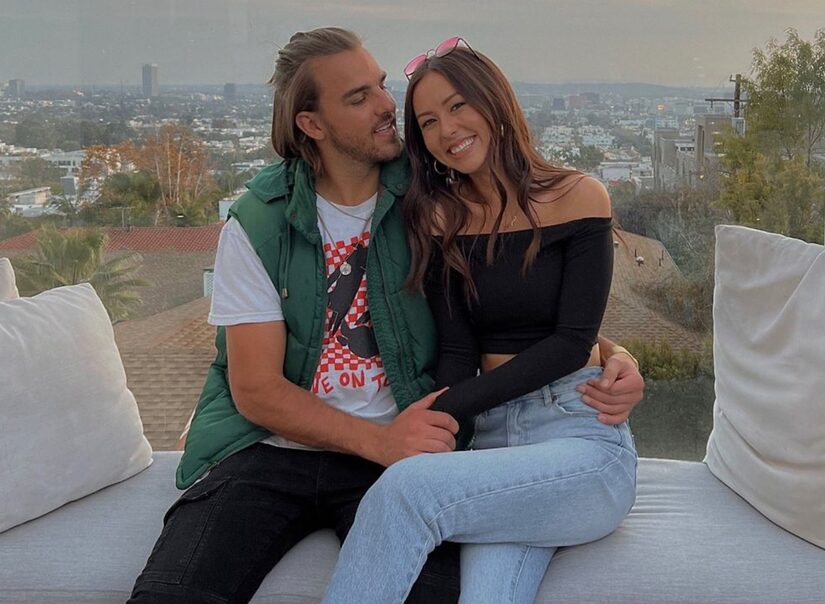 Instagram
Abigail Heringer and Noah Erb are officially no longer in a long-distance relationship!
The Bachelor Nation fan favorite couple first met on Season 7 of "Bachelor in Paradise" and have been going back and forth between New York and California over the past few months.
Abigail shared earlier this year that her lease was about to end in New York City and she was hoping to move closer to where Noah was working outside of Los Angeles.
Now, Abigail took to Instagram to share that she's officially moved and that Noah was one of the main reasons she headed out west.
The Bachelor Nation star said, "The main reason why I decided not to renew my lease for another year in New York was in part because my rent was increasing, but also my family and Noah are both on the west coast. It was a no brainer for me!"
Abigail also shared what's been really nice about not having to travel anymore to see Noah.
She said, "One of the things I love about finally being in the same place as Noah is obviously that we're not doing long distance anymore, but also that I've been able to get more into a routine. I'm excited to have a normal schedule after the last few months of traveling all the time to see Noah."
Waiting for your permission to load the Instagram Media.
And even though she and Noah live in the same place now, Abigail shared their schedules are actually super different.
Despite this, she said they're making it work, explaining, "Noah is back at the hospital working and he's actually sleeping right now, he just got back. It's definitely weird being on different schedules because I'm awake during the day being productive and he's sleeping then vice versa. But it's been working out really well."
Abigail went on, "I can be super productive when he's working and then when he gets his time off we're really able to do things together. It's definitely a weird schedule but we're making it work!"
She also discussed their recent trip to Costa Rica for her birthday. Check out Abigail's entire video below!
We can't wait to see what's next for these two now that they are finally living in the same place!
Waiting for your permission to load the Instagram Media.