Abigail Heringer & Noah Erb Reveal Their Tips for Making Long Distance Work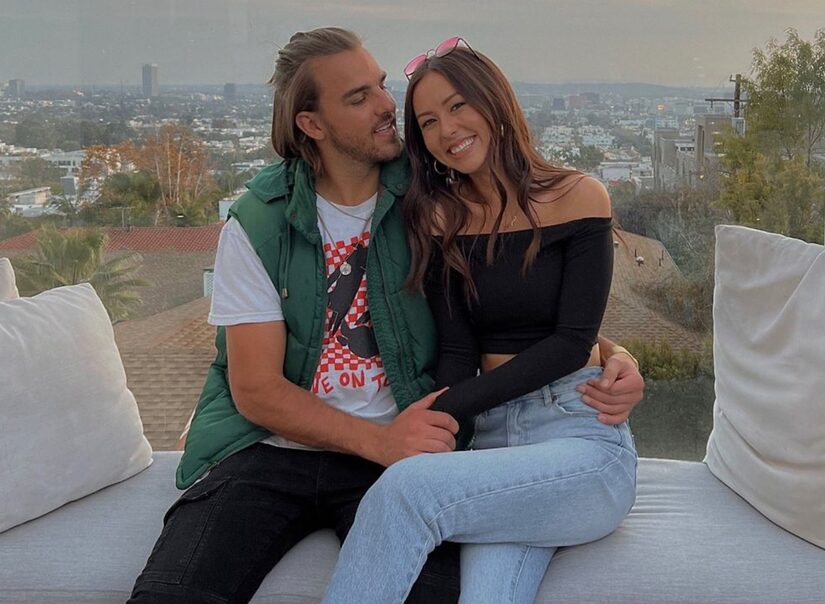 Instagram
As Bachelor Nation fans know, Abigail Heringer and Noah Erb found love on the beaches of "Bachelor in Paradise" this past summer.
The two quickly hit it off and were one of the strongest couples on the beach throughout their experience.
They split up before leaving "Paradise," but found their way back to one another not long after their short breakup.
Now, the fan favorite couple stopped by the "Bachelor Happy Hour" podcast for a conversation about everything from how they originally reconnected to how they made long distance work.
Noah revealed that he was the first to reach out after "Paradise," and it wasn't long before these two had rekindled their romance.
But at the time, they were living in two different states and having to travel back and forth to see each other.
Waiting for your permission to load the Instagram Media.
Last week, Abigail revealed that she moved to California to be closer to Noah, and now these two have some advice for other couples doing long distance.
Abigail shared that having an end date in sight helped them get through it. She said, "Long distance isn't fun, but it wasn't the worst thing. We always had an end goal with my lease ending this March. We always had that to look forward to while doing long distance, so we knew we wouldn't be doing this for a year or two years."
She went on to say, "It wasn't that bad, I just missed him when we were doing long distance!"
And Noah agreed, but said he knew Abigail was worth it.
He explained, "It can suck so you have to find somebody that is worth it. Especially for me because I like to do random dates and be with the person. I don't love talking on the phone all day every day. It was just about finding someone that was worth it and we both put quite a bit of effort in doubling down on communication."
Waiting for your permission to load the Instagram Media.
Noah went on, sharing that, "Sometimes I'm not on my phone for half the day, so I had to take the time to call and make time to talk. We also flew back and forth a lot. I wasn't nursing at the time so I had more freedom. Every other week we planned to see each other somewhere."
Now, these two couldn't be happier to be living in the same place and we couldn't be more excited for them! We know that this is only just the beginning for Abigail and Noah and can't wait to see all that the future holds.
To hear more of their conversation on the "Bachelor Happy Hour" podcast, check out the full episode below.