Caelynn Miller-Keyes Reveals How She Feels About Proposing to Dean Unglert, Plus: When She Hopes to Have Kids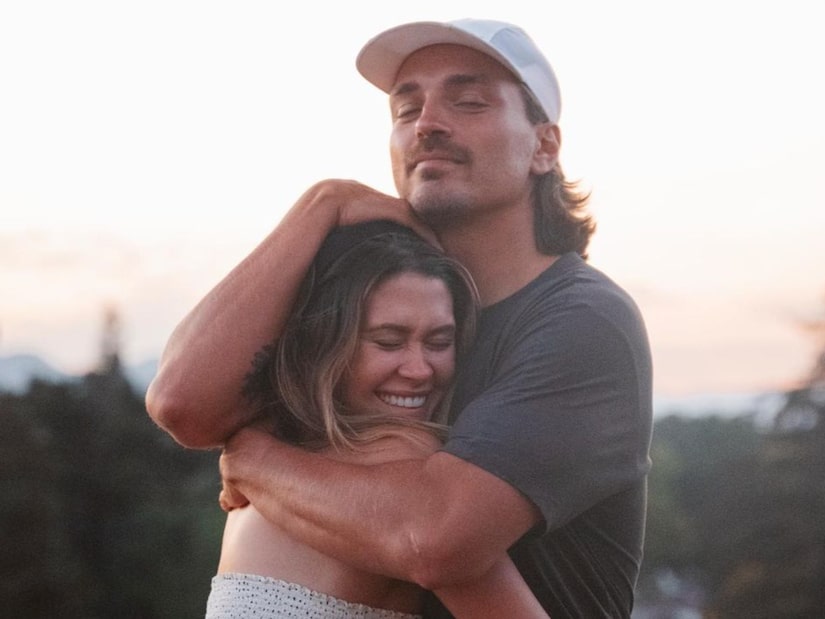 Instagram
Bachelor Nation fans saw Dean Unglert and Caelynn Miller-Keyes' relationship unfold on Season 6 of "Bachelor in Paradise."
The two ended up leaving the beach together to continue their relationship in the outside world, and they've been going strong ever since.
The fan-favorite couple has bought a house together in Las Vegas and adopted a new dog named Alastor, and they've been traveling the world.
And now, Caelynn took a moment to answer some fan questions about their relationship in a new Q&A on her YouTube channel.
The Bachelor Nation star discussed Dean's comment about wanting Caelynn to propose to him, which he made on his podcast late last year.
Caelynn said, "When Dean first said that, I thought maybe it was just another thing Dean was saying to break the mold. Sometimes he says things just for a reaction and he'll admit that. But the more I thought about it, the more I loved it."
She went on, "Traditionally, he would propose to me, but that means it'd be an experience he doesn't get. It would be a day that's catered to him and he'd get that special moment where he's really thought of. So I love the idea of planning a special moment that's all about him. After I really thought about it, I am really into it. We're in a partnership, we both should be proposed to!"
And as for if they've thought about wedding planning at all, Caelynn says they have their dream location in mind.
"When we went to Lake Como in Italy last summer, I was like, 'This is the place,' and we've talked about it since. It would be hard to get our family out there, so we'd definitely want to keep it small, maybe like 15 people max. So we'd just have to face the challenge of getting everyone there," Caelynn explained.
Waiting for your permission to load the Instagram Media.
She also discussed whether she and Dean have talked about having kids one day, and while they both want to be parents, they aren't quite ready yet.
Caelynn shared that, "I'm thinking I'll want to have kids at like 31 or 32, early 30s. Being from the South, I always thought I'd have at least two kids by 25, but now I'm 26 and there's no way I'm ready. Having a dog as challenging as Alastor has proved to the both of us that we're not ready for kids yet!"
Well, we love Dean and Caelynn's love and we can't wait to see all that the future holds for them. We'll be following along every step of the way, and we'll be sure to keep you posted!