Ben Higgins & Jess Clarke Celebrate First Anniversary: 'My Life Is Forever Better'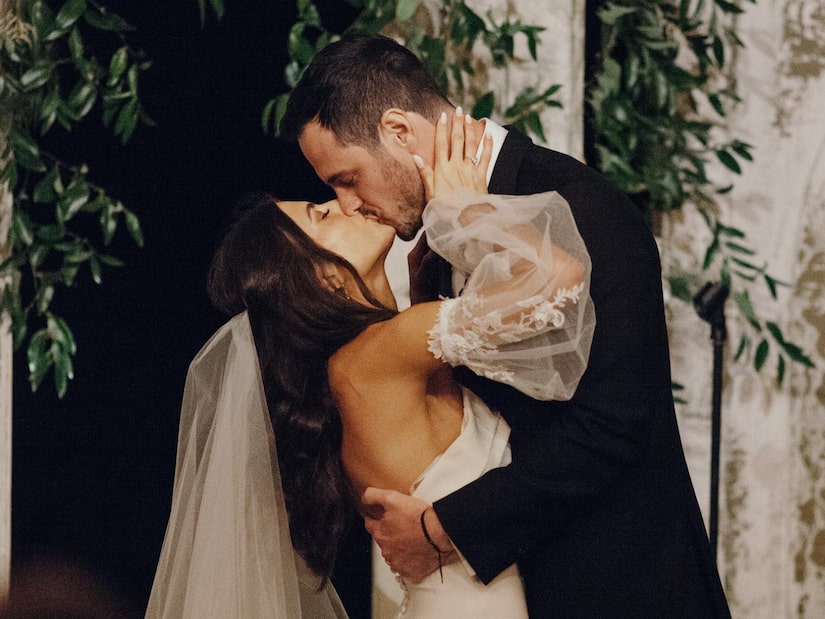 Instagram
As Bachelor Nation fans know, former Bachelor Ben Higgins married the love of his life, Jess Clarke Higgins, in November 2021.
Since then, the two have been traveling, moved in together, and even adopted a pup, Waylon.
Now, the happy couple took to Instagram to celebrate their first wedding anniversary with the sweetest posts.
Alongside photos from their wedding day, Ben wrote, "A year ago I received an answer to prayer. I have prayed most of my life to find someone wise, compassionate, joy filled, gentle, loving, and beautiful. A year ago I married someone that makes my everyday a better day. It's no secret I am a lucky man for marrying @jessclarke_ ."
Waiting for your permission to load the Instagram Media.
The former Bachelor went on, saying, "My life is forever better and my heart is forever more full because of 11/13/2021. Happy 1 year anniversary Jess, I love you. I like you. I am grateful for you. Praise Jesus for a year down and many more (as long as she will have me) to go!"
We're not crying, you're crying!
Jess commented "I adore you" on Ben's post and she shared a sweet video of her own.
Waiting for your permission to load the Instagram Media.
She said, "My love, this has been the best and most formative year of my life. I love you more each day. I admire so much about you; from the way you love me and Waylon, to how you always look for the outsider. I can't believe I have the privilege of being married to you. Happy anniversary!!!"
How adorable! We love Jess and Ben's love.
Many of Ben's fellow Bachelor Nation stars flooded the comments of their posts sending these two well wishes for their anniversary.
Michael Allio, Madi Prewett, Elyse Dehlbom, Kiarra Norman, and more all sent their love.
We couldn't agree more and we're wishing Ben and Jess the happiest first anniversary! Cheers to many more years!