Lauren Luyendyk Answers Fan Questions About Relationship Jealousy, Their Kids, and More!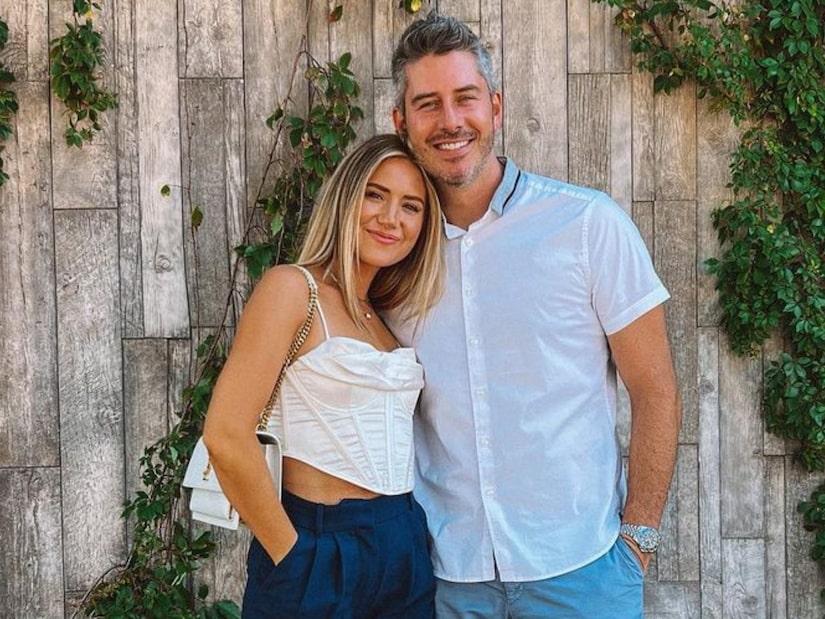 Instagram
Arie Luyendyk Jr. and Lauren Burnham Luyendyk got engaged on Season 22 of "The Bachelor," and the two later tied the knot in 2019.
Since then, they've welcomed three children: Alessi and fraternal twins Senna and Lux.
Now, Lauren just took to her Instagram stories for an Instagram Q&A where she answered fans' burning questions.
One fan asked Lauren if she ever gets jealous of other women when it comes to her relationship with Arie, as he was the Bachelor.
Lauren said, "No, because he's obsessed with me!" with the smiley, tongue out emoji.
Waiting for your permission to load the Instagram Media.
Another fan asked how she always has energy with three kids and is constantly on the move.
Lauren got candid, saying, "I honestly don't know. I was talking to my doctor about this recently. I have unlimited energy until I pass out at 8:30 p.m. on the couch when Arie and I finally get a minute to chill. I'm trying to work on staying up later!"
One person asked the Bachelor Nation star how she and Arie came up with the name Senna for their daughter.
Waiting for your permission to load the Instagram Media.
She said, "Ayrton Senna is an F1 legend that Arie has always loved. When we watched his documentary, I heard that name and immediately thought it was the coolest name for a girl!"
And speaking of their twins, another person asked how Lux's sleep soother journey is going.
Lauren shared, "He is obsessed. We've started to keep them in the crib, but he greeks when we take them away. Probably going to have to do something more drastic soon like cutting theme which I'm nervous about haha."
We love keeping up with the Luyendyk family and can't get enough of their kiddos' cuteness!