Courtney Robertson Gets Candid About Being a 'Bachelor Villain' and Weighs In on Social Media Trolls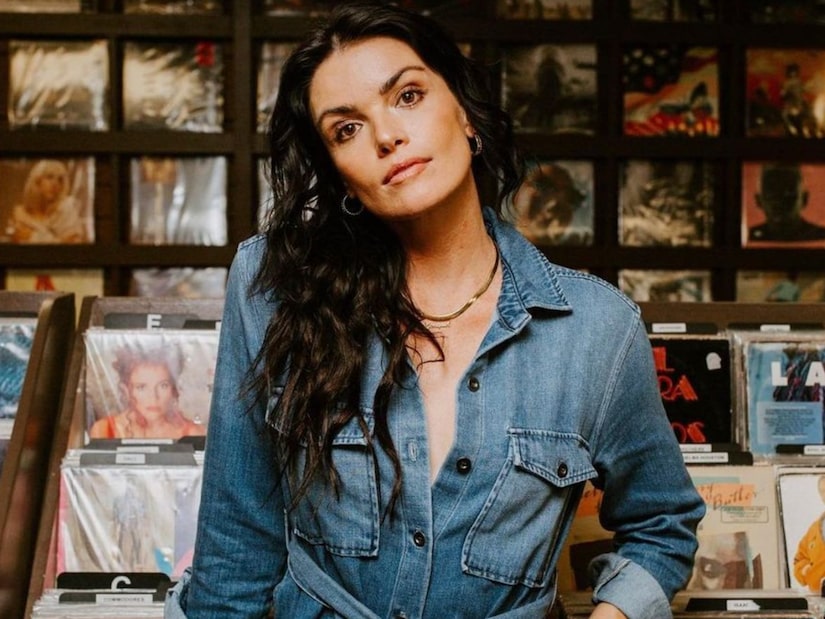 Instagram
Fans first met Courtney Robertson on Season 16 of "The Bachelor" when she ended up getting engaged to Ben Flajnik.
Courtney famously ruffled feathers with other women on her season, especially when she orchestrated a moonlit skinny-dipping session for her and Ben while they were in Puerto Rico.
Despite being her season's "villain," Ben loved what he saw in Courtney and proposed to her at the end of the season.
Things didn't work out with Courtney and Ben, but she is now happily married with two kids and keeps fans updated with her life on social media and even wrote a book about her time on the show called "I Didn't Come Here to Make Friends: Confessions of a Reality Show Villain."
Now, Courtney just stopped by the "Click Bait with Bachelor Nation" podcast to check in.
Waiting for your permission to load the Instagram Media.
While on the podcast, Courtney opened up to co-hosts Joe Amabile and Serena Pitt about being a reality TV "villain" and shared that people definitely have it worse today than she did when her season aired in 2012.
Courtney said, "I think it's way harder now. I don't know that I would've been able to handle that kind of backlash. Instagram had just started around the time of when my season was airing. I was just posting pictures of pancakes and coffee cups. It isn't what it is now. I just can't believe the trolls! I still get trolled a little bit, but it's about things like how I'm raising my kids. It's horrible."
The Bachelor Nation star shared a recent experience with someone trolling her parenting, saying, "Someone messaged me the other day and I showed my husband wanting to post it to my Story, but he told me not to play in the mud with the pigs. Basically I was giving my son a doughnut and this woman responded saying, 'This is why your kids are overweight.' It's terrible! I deal with different kinds of trolls now."
Waiting for your permission to load the Instagram Media.
Courtney said she has reached out to other Bachelor Nation "villains" so they know they have her in their corner.
She said, "Back to villain stuff, I have reached out to other 'villains' from other seasons just to see how they're doing. I can't believe how much hate they get. I also received death threats after my season, but it was all just to my email. It was via my modeling website and I had to turn that email off. It wasn't all negative; there were a lot of people saying that it was funny and they loved me, but then the skinny-dipping scene hit and I remember someone telling me I was ruining their family. I also got a couple death threats. It didn't really freak me out too badly, but it was just weird."
Joe and Serena agreed that the trolls can get out of hand and reminded people that no matter how you feel about someone on-screen, sending hateful messages or comments is never okay.
Check out Courtney's full conversation on the "Click Bait" podcast below.