This Week in Bachelor Nation History: Trish & Mandy Jaye Attend First-Ever 2-on-1 Date with Bachelor Jesse Palmer
ABC
This week marks 19 years since the first-ever two-on-one date aired on "The Bachelor."
The lucky trio included Season 5 lead Jesse Palmer (our current Bachelor Nation host) and contestants Trish and Mandy Jaye. Like most two-on-ones, tension was aplenty as the handsome former NFL player continued on in his search for love.
As viewers will recall, Trish wasn't too popular among the other women competing for Jesse's heart. Prior to her two-on-one date with Mandy Jaye, Trish became the subject of harsh criticism after revealing that she had cheated on a boyfriend, had a one-night stand, and slept with a married man during a raucous drinking game.
"You know what, you all already have your judgments about me — so I really don't care at this time," Trish told her cast mates of their negative reactions to her honest revelations.
Mandy Jaye noted her disappointment in an ensuing confessional. "It was pretty shocking to all of us that Trish was drinking on basically everything that was said," she said. "Trish gets on my nerves, just like she does on everybody else in the house."
Mandy Jaye added, "This date with Trish will be definitely interesting, to say the least, and I have a feeling there might be some drama."
Jesse treated Trish and Mandy Jaye to drinks and a game of darts at a pub before taking them to the spa at night. At the pub, Jesse and Trish reminisced on a previous one-on-one date they had at the opera, during which they kissed passionately on the theater's balcony.
"I have to tell you, I usually don't make out on the first date. I made a little bit of an exception," said Jesse, to which Trish replied, "I'm probably the craziest one in the house. You know what? I like how I live my life. I don't apologize for anything."
After their conversation, Jesse said he still had feelings for Trish despite the warning he received from Jenny S., his good friend and decoy contestant who acted his spy during Season 5. According to Jenny, Trish was "nothing but a marriage wrecker."
"My one-on-one time with Trish was really good. I spent more time listening than talking," Jesse told the camera. "I noticed some negative things, but there's still a lot of positives there."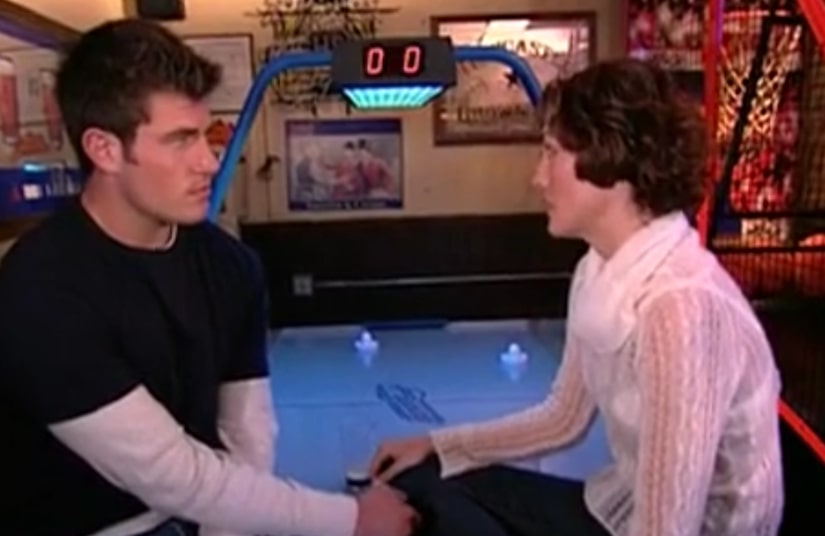 ABC
At the spa, Jesse focused more of his attention on Mandy Jaye. After bonding over their shared love of philanthropy, Trish expressed jealousy at Jesse's connection with her rival.
"The topic of charity came up and Jesse and Mandy do have a lot in common on that ground," said Trish. "Unfortunately, at that point, I didn't have anything to contribute to the conversation."
After a massage, Jesse asked Mandy Jaye to spend some alone time with him in the sauna. It was there that the pair caressed each other while locking lips. During this interaction, Trish admitted to feeling jealous. "Why not me?" she asked herself.
"I finally reached the point where I had to pull Mandy aside," Jesse said in an ITM. "I'd been wanting the entire date to get more alone time with her in an intimate setting and I couldn't wait anymore. I didn't want to wait anymore. So I just grabbed Mandy, asked her if she'd join me, and we made our way over to the sauna."
Summarizing the steamy moment, Mandy Jaye said in a confessional, "We kissed, and it was really special. I got little butterflies and I was nervous about it. Jesse is a good kisser. I seriously felt like I was in eighth grade again getting my first kiss. I haven't had a first kiss from somebody in a long time."
ABC
At the end of the two-on-one, Jesse, Trish, and Mandy Jaye relaxed together in a hot tub, drinking champagne and toasting to their unusual day together. "Cheers to being single, seeing double, and dating triple," Mandy Jaye said with a laugh.
"I am extremely attracted to Mandy and I really still like Trish. But I think she had a little bit of a rude awakening," Jesse said afterward. "She kind of thought that after our first date that she owned me a little bit. I think she's realizing now that there are other women that I am interested in."
The following day, Jenny tried convincing Jesse to send Trish home at the next Rose Ceremony. "She's not someone you want to take home to mom and dad," Jenny insisted. "She's not a mother of your children."
Before figuring out who deserved roses that week, Jesse let Bachelor Nation inside his mind. "I am confused right now. I don't know if I'm going to give Trish a rose tonight. As soon as I saw Trish, I felt like I was guarded, but I can't just cancel her based off of what Jenny said," he said. "I've got to find it out for myself. Trish has no idea that Jenny is my spy, so I need to be a little extra careful."
At the pre-Rose Ceremony cocktail party, Trish made her case to stay. "The biggest point that I want to make to you is that I wouldn't still be sitting here if I didn't really think that you would be somebody kind of long-term that I could see myself with," she said. "I'm not that type of person. If I'm not happy some place, I don't stay very long."
While most modern two-on-ones end with one person being asked to leave, Jesse ultimately handed roses to both Trish and Mandy Jaye.
Jesse eventually gave his final rose to Jessica Bowlin. While Jesse didn't propose to Jessica during his 2004 finale, the pair continued an off-camera relationship before calling it quits just months later. These days, Jesse — who has never been married — is engaged to model Emely Fardo, whom he has been in a relationship with since 2017.
Take a trip down memory lane by revisiting Jesse's "Bachelor" promo shots below.
ABC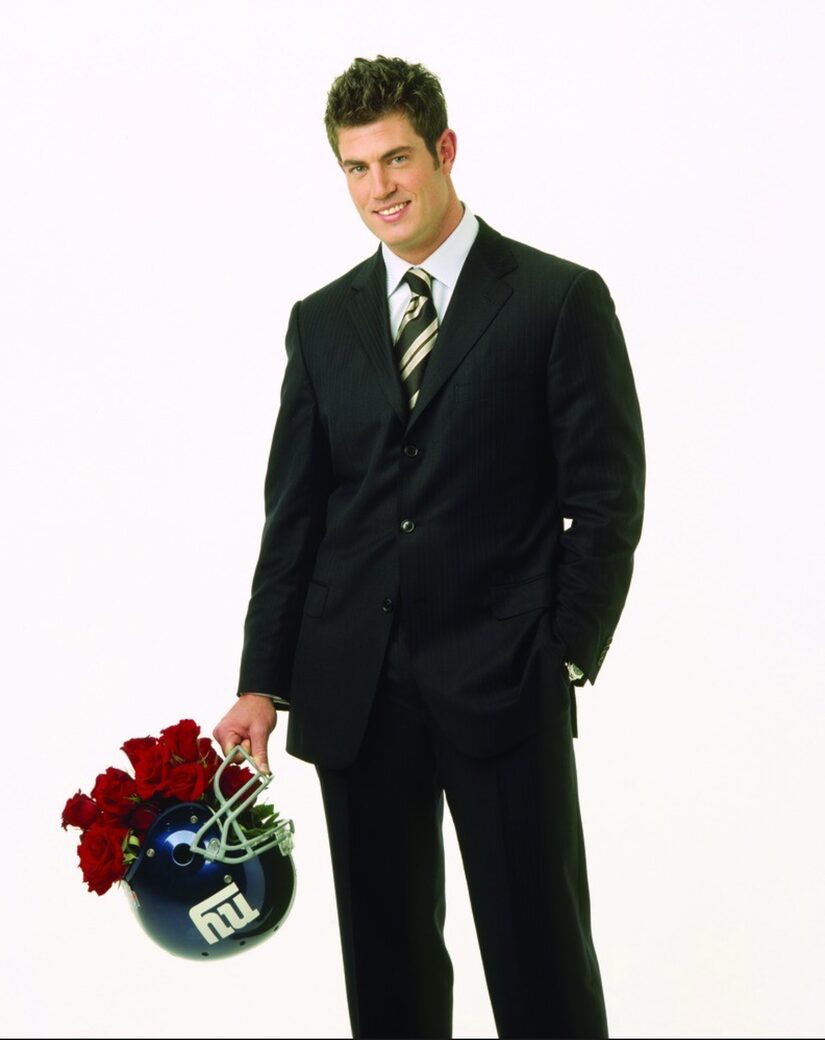 ABC
ABC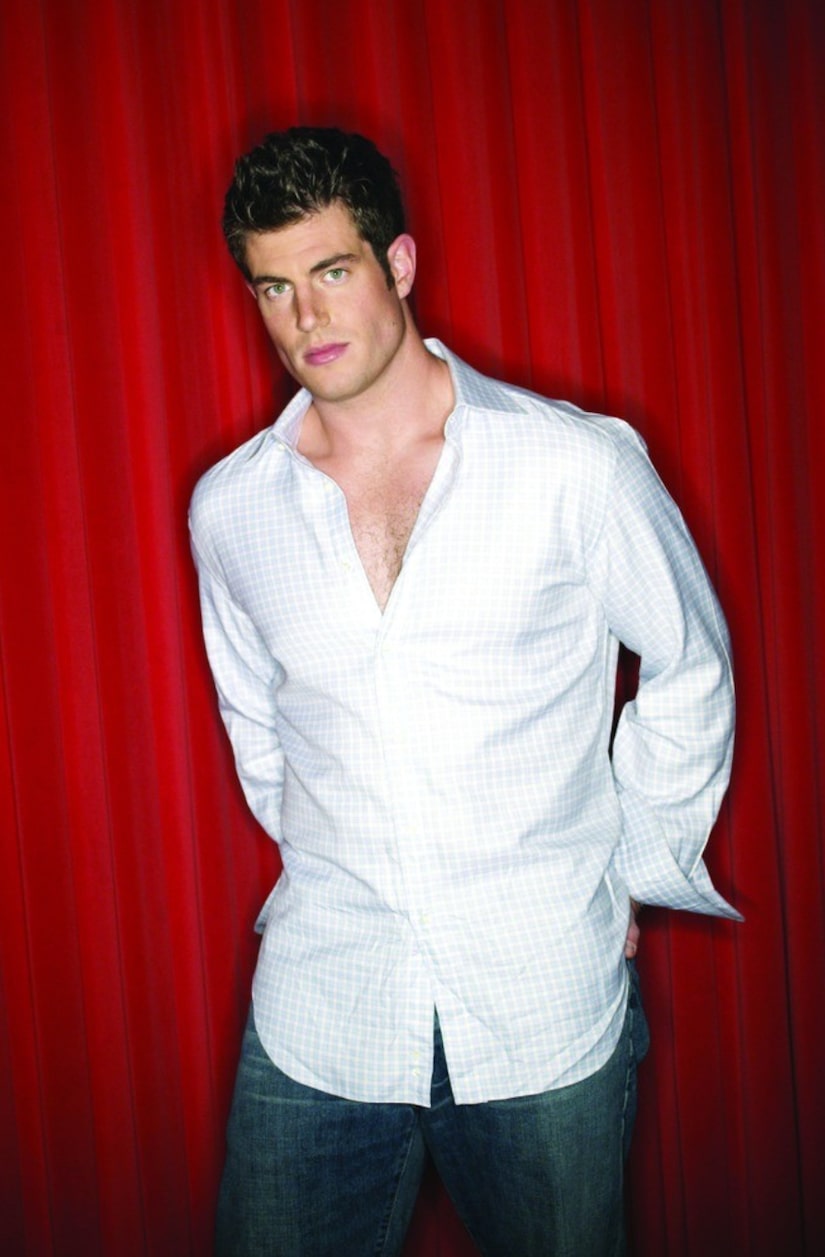 ABC