This Week in Bachelor Nation History: Very First 'Women Tell All' Airs!
This week in Bachelor Nation history, the very first "Women Tell All" aired!
On Season 1 of "The Bachelor," Alex Michel's women reunited in front of a live studio audience to look back on their experience on the show.
This tradition has continued on every season of "The Bachelor" and then "The Bachelorette" with "Men Tell All" episodes.
On this very first "Women Tell All," the women were asked why they decided to give "The Bachelor" a shot when it came to looking for love.
Amy said, "Why did I do this show? I feel like I've answered this question a million times. I feel like I'd done everything in the entire world to meet a great guy. I've tried the bar scene, the club scene, online dating, and I just haven't met the man of my dreams. I figured this was just another way to try to meet somebody."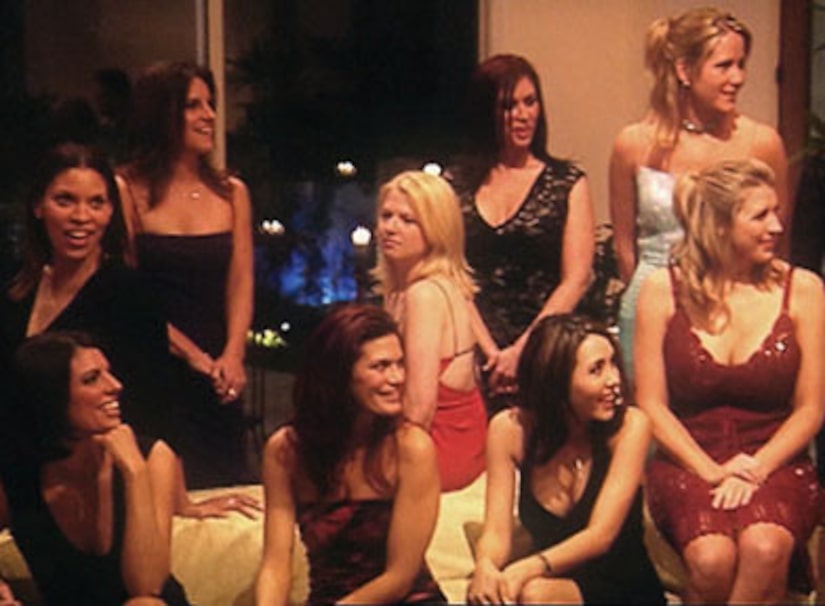 Warner Bros.
And LaNease chimed in to agree, adding, "I saw it personally as being set up on like a blind date. I was being introduced to this great guy and I didn't know if I'd like him or not. I didn't know what was going to happen, but with dating you never know what's going to happen."
The "Women Tell All" episode had a traditional hot seat and women were called up one by one to look back on their journey.
Cathy was brought to the hot seat, where she discussed the other women criticizing her readiness for marriage since she was only 22.
Cathy said she has no regrets from her time on the show and for showing off her fun personality.
She said, "I don't regret a thing. That's who I am. I thought Alex was a great guy, but in hindsight he's the kind of guy I'd want to be buddies with. He's someone that I'd love to go on an adventure with, but as far as marrying him would go, it probably wouldn't have worked out."
Shannon, who made it to Alex's final three, was also brought to the hot seat.
She opened up about why she and Alex didn't work out and discussed her dramatic exit from the show.
Shannon said, "My big problem was just trust with Alex. I didn't ever really feel like what he said was sincere. I don't know what else he could've done. I was very open and honest throughout the entire process, and it frustrated me that with him, I just didn't get that feeling in return."
She went on, adding, "I put up walls with him that probably shouldn't have been there. I just really didn't want to leave the situation crushed and bawling because I gave myself to this guy for nothing."
The women closed out the episode by talking about who they thought Alex would pick and got emotional discussing how much they love the two final women.
This episode was just the beginning of many more "Women Tell All" episodes to come!