Bachelorette Clare Crawley Looks for These Traits in a Potential Partner
Clare Crawley keeps her eye on some specific traits when looking for a potential partner.
The new Bachelorette opened up to People about what qualities she prioritizes the most and others that don't matter as much in her opinion. She told the publication, "The most important thing I'm looking for is someone who can be vulnerable and open. I want a man comfortable in stuff he's been through and self-aware enough to know what he's learned. I need a level of maturity for sure."
Clare explained she's "gone through a lot of twists and turns" in her life. Therefore, she hopes to find someone on the new season of "The Bachelorette" who aligns with her personal values. These "twists and turns" also taught Clare what she "will and won't put up with," which viewers saw loud and clear on Juan Pablo Galavis' season of "The Bachelor."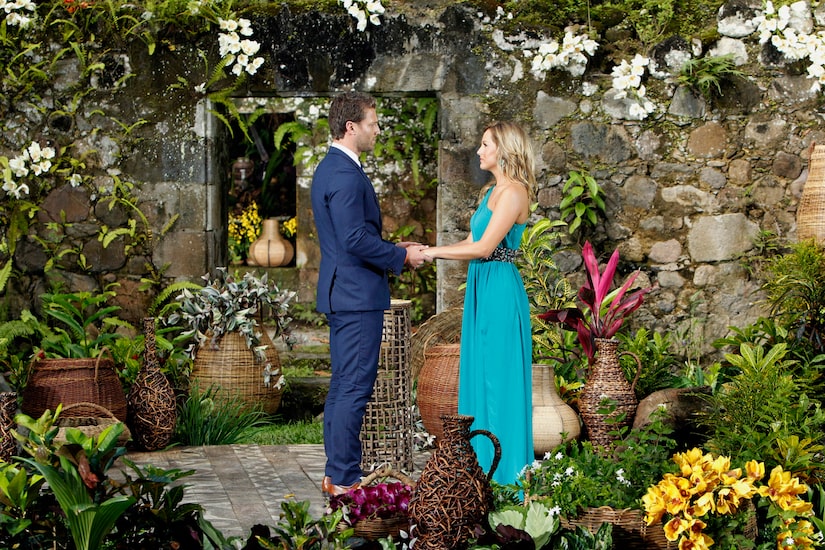 ABC
The 38-year-old revealed she was "anxious" about some of the guys appearing on the show for disingenuous reasons. She's hoping she'll find someone who comes on "The Bachelorette" to win over her heart. After, they can ride off into the sunset together and return to quotidian activities in their everyday lives.
Clare shared, "I get that there are a lot of perks that come along with being on 'The Bachelorette,' but in the end, I just want a man I can bring home and watch TV with on a Friday night who doesn't want to be in the spotlight."
Aside from morals, Clare also has some physical attributes and attitudes she prefers. She said, "Somebody who is more concerned with meal prep or what I'm eating is not attractive to me. I love a dad bod! You need balance in life."
Plus, a heads-up to her potential suitors: she "love[s] a good scruff." In the end however, personality reigns supreme. "Whatever that looks like, I'm ready for it!" she exclaimed.
After the big "Bachelorette" announcement on "Good Morning America," Clare spoke about the importance of a man being sensitive throughout the process. She expressed, "The most important thing is I want a man that will take off his armor. I want a man who is strong, but is willing to take off the body armor, open himself up and be vulnerable, and I think that is some serious strength right there."
The California native hopes the men will "go out of their way for me and they make me feel special."
Clare knows people will talk about her age, but she doesn't see it as a negative at all. "The thing is, I'm wondering if they're ready for me, for my age," she said. "I feel like that would be more of an issue, than me with them, because I feel so much younger at heart than my actual age."