Clare Crawley Celebrates the First Day of Spring with a Gorgeous Hike
Stop and smell the roses — it's spring!
Thursday, March 19, marks the equinox and the official start of the season that brings beautiful flowers, holidays, and — finally — warmer weather. Bachelor Nation knows roses are in season all year round, but 'tis the season for tulips, cherry blossoms, and more!
Season 16 Bachelorette Clare Crawley rang in the day with two things she loves: hiking and her dogs. The California native posted photos and videos on her Instagram Story from her day out in the verdant trails, which featured a waterfall and blue skies. At one point, she and her dog Honey took a breather on a bench after Honey looked like she frolicked in the water.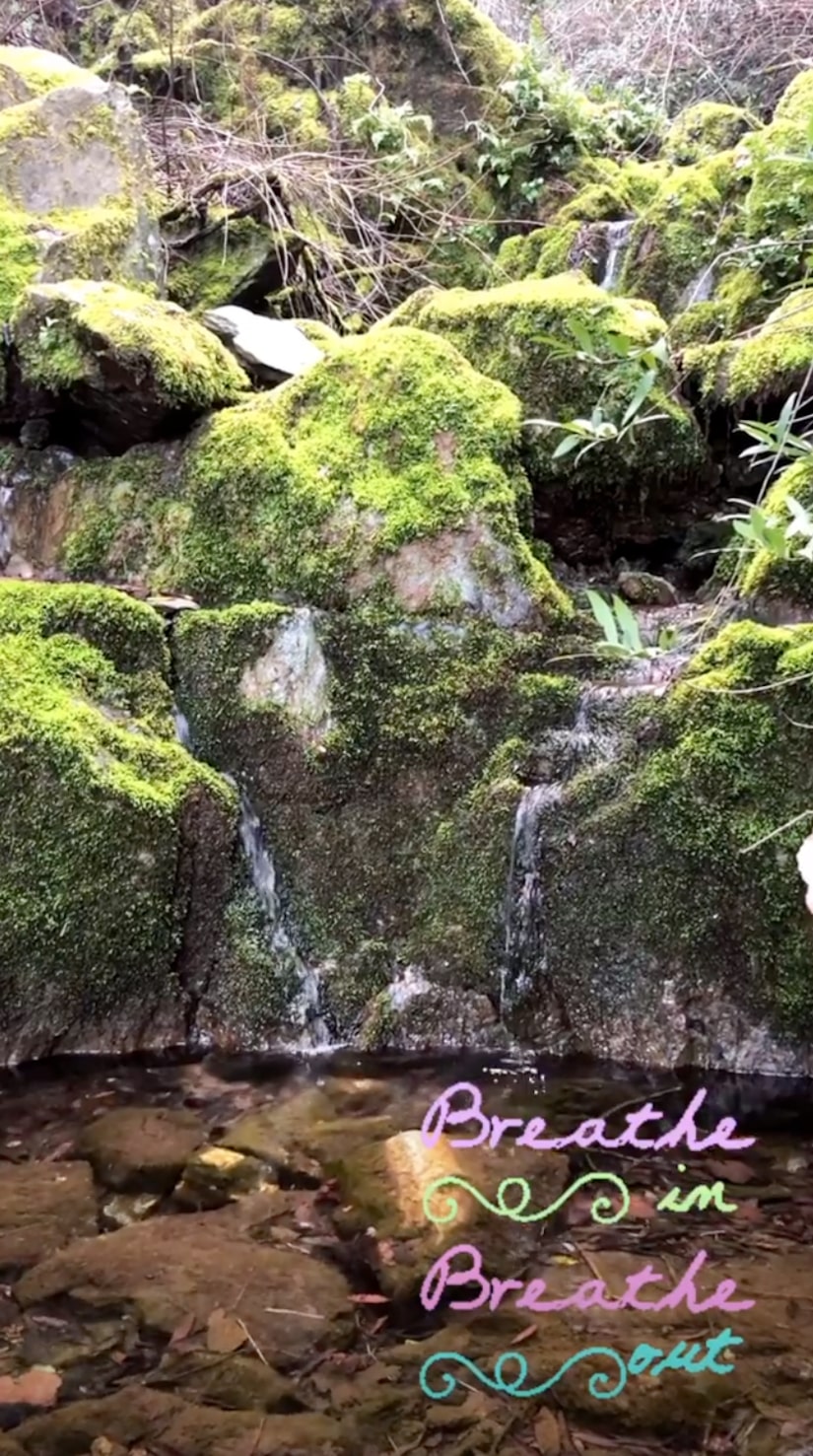 Instagram
Instagram
Clare frequently basks in nature's beauty and regularly shares photos of herself kayaking, hiking, and sitting outside. She wrote in September after one hike, "There is not a single thing that makes me feel more alive+happy than when I am immersed in nature!"
Clare's caption continued, "Today I felt so connected and was soaking up every moment of it, when I thought, 'I wish my dad could see how beautiful this is! He would love it!' (He was a wildlife biologist) ...then I heard his voice say as clear as day 'I'm right here with you' Took my breath away."
Her father passed away from brain cancer, but he made a video for her future husband that Clare has yet to see. She told Us Weekly in 2018 she's "saving it for the right man to watch it."
Waiting for your permission to load the Instagram Media.
From her love of the outdoors to her healthy lifestyle, Clare has made it clear she wants a man who can keep up with her and treat her with the respect she deserves. She told "Good Morning America" after the big reveal, "The most important thing is I want a man that will take off his armor. I want a man who is strong, but is willing to take off the body armor, open himself up and be vulnerable, and I think that is some serious strength right there."
Similarly, she told People magazine, "I get that there are a lot of perks that come along with being on 'The Bachelorette,' but in the end, I just want a man I can bring home and watch TV with on a Friday night who doesn't want to be in the spotlight."