December 17, 2020 • hometowns
Ben Higgins' Fiancée Jessica Clarke Moves Into Denver Home They Purchased Together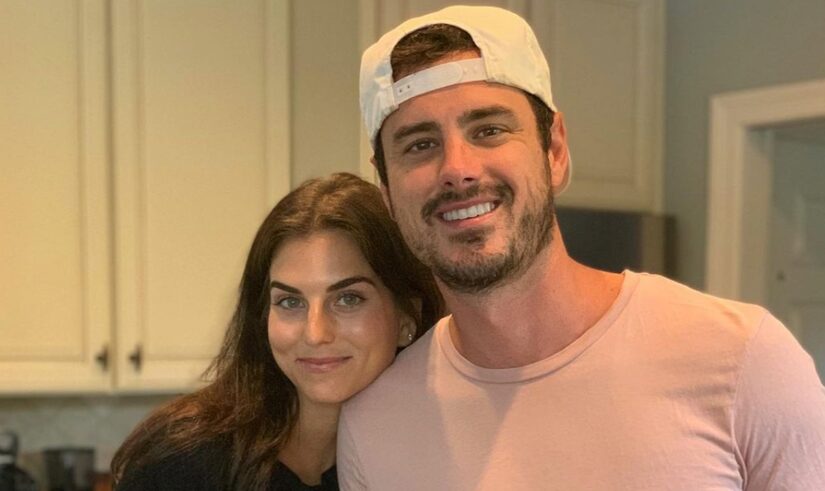 Instagram
Making moves! Former Bachelor Ben Higgins headed over to Instagram to let fans know that his fiancée, Jessica Clarke, has left Nashville to settle down in Denver, Colorado, where they recently purchased a home together.
"Today's life update is personally my favorite life update that I've had so far," the Season 20 Bachelor said in a video posted to his Stories. "You know, life brings you all types of twists and turns. And, at some point in time, you just might find love."
He added, "Well, here's my big announcement today — I found love and she just officially moved to Denver!"
That's when Ben turned the camera to Jessica, who waved hello to his 1.3 million followers. The "Alone in Plain Sight" author then teased more exciting announcements. "Now there's going to be more huge life updates in the next few days," he said. "Especially revolving around Jessica and I's relationship and what our plans are here in Denver in the future."
In a recent interview with "E! News," Ben — a native of Indiana who has lived in Denver for years — expressed his enthusiasm over Jessica relocating. "She's moving to Denver this week," he told the outlet on Tuesday. "We haven't told anybody yet, but we actually bought our first house together."
Though they share the property, Ben will continue to live at his current house while Jessica remains at their new one until they become husband and wife. Back in April, Ben revealed in an interview with Nick Viall for "Viall Files" that he and Jessica made a commitment to sleep in separate beds and remain abstinent until their wedding day.
"When it comes to separate beds and not living together, it wasn't originally planned this way when we thought we were going to get married this year, but it's something we've found has been helpful for us as a couple and we're going to stick to it," Ben told "E! News." "I'm not saying everybody has to do it, but it's been good for us."
Ben and Jessica — who got engaged in March after nearly two years of dating — pressed pause on planning their nuptials due to the COVID-19 pandemic. However, the handsome Generous Coffee Co. founder said that nothing will stop them from tying the knot next year.
"It's going to happen in 2021. I'm telling you this right now," he said. "If it doesn't happen, I will be at a courthouse getting married. We're not going to live together until we're married and we dated long-distance now for two and a half years. If I have to wait another year… no, no, no, come on."