20 Questions with Serena Pitt: Get to Know the Bachelor Nation Star a Bit Better!
Warner Bros.
Serena Pitt — a standout contestant from "The Bachelor" Season 25 — commanded viewers' attention during her unforgettable journey competing for Matt James' heart.
The stunning Toronto native recently stopped by the "Bachelor Happy Hour" podcast to chat with Becca Kufrin and guest co-host Tayshia Adams about her time on the show. But who is Serena off-screen? Here, she opens up exclusively to BachelorNation.com, answering 20 burning questions.
Get to know the Bachelor Nation star a bit better below!
1. Who are your celebrity crushes? Michael B. Jordan and Chris Pine.
Warner Bros.
2. What is a taboo topic you love talking about? Female sex positivity! Let's get it, ladies!
3. What is your biggest turn-on? Spontaneity and thoughtful surprises.
4. What is your biggest accomplishment? Drinking six to eight ounces of water every day.
Warner Bros.
5. What is your biggest turnoff? Bad breath! Brush your pearly whites, please.
6. What is the best dating advice you've ever received? Be yourself. If they don't like you for you, then someone else will.
7. What is your biggest fear? Being stranded in the middle of the ocean.
Warner Bros.
8. What is your zodiac sign and how do you embody it? I'm a Scorpio and my most Scorpio trait would be loyalty.
9. What is your favorite book of all time? "The Perks of Being a Wallflower" by Stephen Chbosky.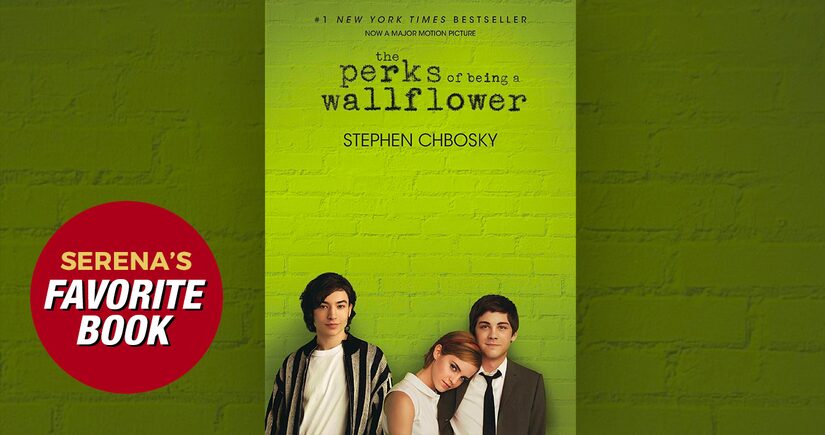 Warner Bros.
10. What is your biggest pet peeve? When someone eats your leftovers that you were thinking about all day.
11. What is your go-to comfort food? Pasta.
Warner Bros.
12. What is the first thing you do when you wake up? Press snooze on my alarm.
13. What is the last thing you do before you go to bed? Set my alarm for super early so I can press snooze three times.
14. Who is the person that inspires you the most? My sister, Talia.
Warner Bros.
15. What is the one song that always gets you pumped up? "Magic in the Hamptons" by Social House. It's the classic summer car ride song.
16. What is the movie you've rewatched the most? "Good Will Hunting."
Warner Bros.
17. What was your favorite part of being on "The Bachelor"? The unique experiences, incredible friendships, and learning about myself.
18. Who is the most famous person who's followed you on social media or slid into your DMs after being on the show? David Spade.
Warner Bros.
19. What advice would you give future contestants? It's a wild ride, and do your best to stay grounded in who you are and what you believe in.
20. Where do you see yourself five years from now? HAPPY.
Warner Bros.