Mike, Bryan & 'UnHung Hero' Documentarian Patrick Moote Discuss the Age-Old Question: Does Size Matter?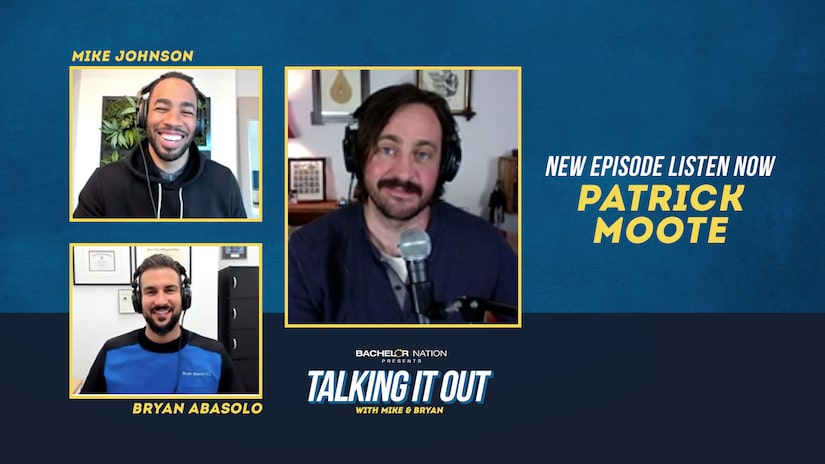 Warner Bros.
"UnHung Hero" documentarian Patrick Moote stopped by "Talking It Out" to chat with co-hosts Mike Johnson and Bryan Abasolo about his 2013 film, which explores his quest to find out whether women really care about penis size.
"You do have to take a very long look at yourself and you have to be brutally honest with what really matters to you and what is important," Patrick said of his main takeaway after completing the revelatory project. "I can tell you that, by the end of it, I was almost more embarrassed of my insecurity than I was my penis."
The filmmaker explained how he has since gained confidence in the bedroom despite the fact that he doesn't consider himself to be "well-endowed."
"The confidence that I now carry into the 'Fantasy Suite' is way different than what I used to carry into it," Patrick said. "I used to carry into it this kind of, like, try and turn the lights off before anything [happens]. Now, it's just like, 'It's off! There it is! You made it this far. You can leave if you want.' I feel like you're probably committed at this point and if you're not, 'See ya later!'"
He added, "It's just part of what we're dealt with. We get one hand to play. That's it and we got one life to play it in. So, you're better off just being confident about it. Just go all in, do it! Why not?"
Bryan was impressed by Patrick's self-assured outlook on the topic. "Maximize the body that the man upstairs gave you," the handsome Bachelor Nation star said. "That's all you can do."
See what else the guys had to say by listening to the latest edition of "Talking It Out with Mike & Bryan" below.