Ashley Hebert Explains Why She's 'Grateful' for J.P. Rosenbaum Amid 'Hard' Divorce
Instagram
Ashley Hebert headed over to social media this weekend to let Bachelor Nation in on her co-parenting journey with estranged husband J.P. Rosenbaum.
On Sunday, the Season 7 Bachelorette explained why she's "grateful" for J.P. in an Instagram Story post that included a photo of the former couple's children playing video games at Florida's Frost Science Museum.
"Divorce is hard no matter what," wrote Ashley, who shares son Fordham, 6, and daughter Essex, 4, with J.P.
"But I can always count on @_jprosenbaum to take the kids out on adventures and keep their days together filled with fun activities," the pediatric dentist added. "Thank you!!! Grateful."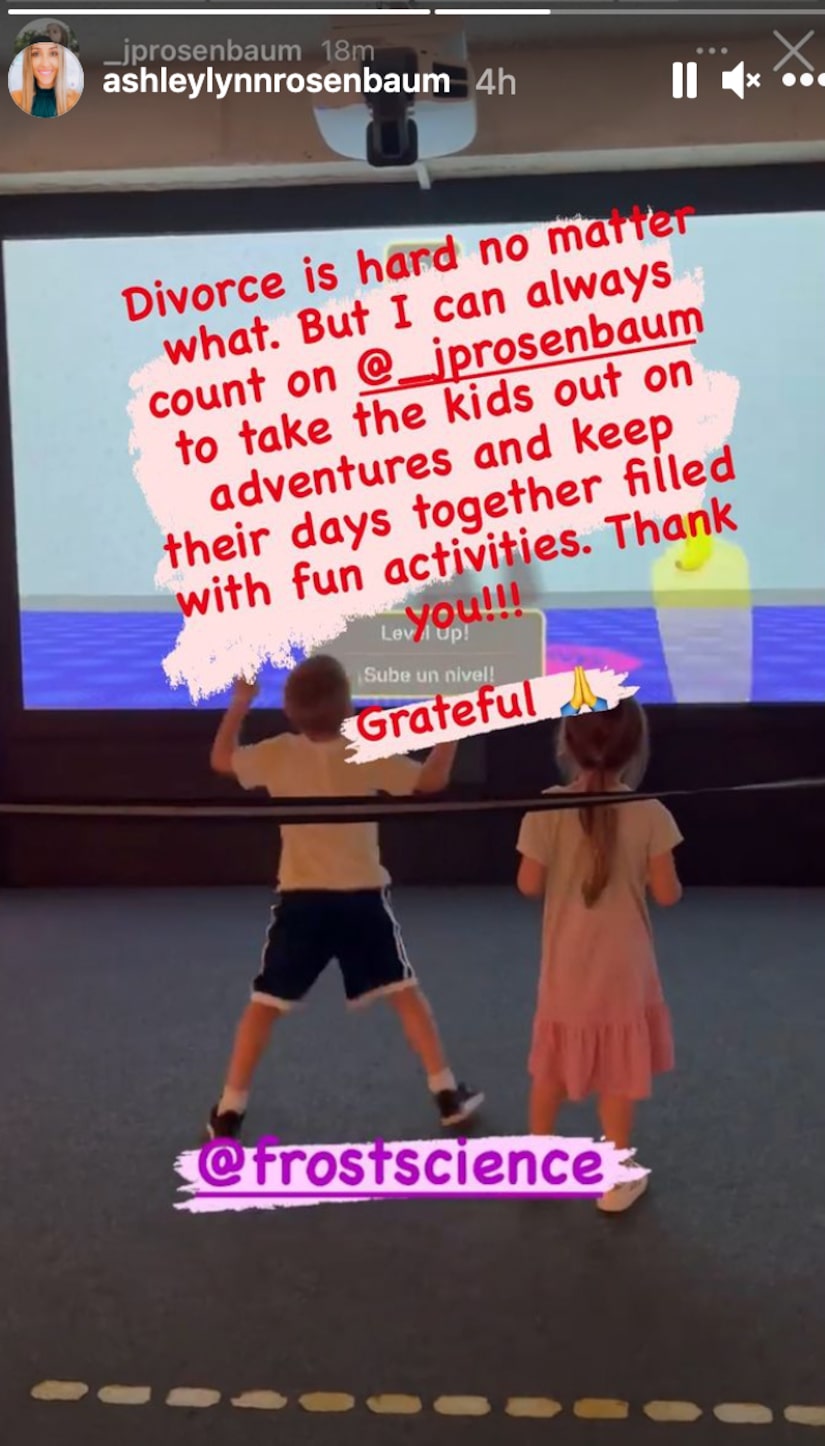 Instagram
During a February interview with E! News, J.P. discussed his and Ashley's commitment to maintaining a "friendly" relationship amid their ongoing divorce.
"We're fine, we're friendly, we co-parent," he said at the time. "We know we're going to be in each other's lives forever. There's no fighting, which is great. It's really as amicable as one could hope for in these situations."
The real estate broker continued, "That was always the No. 1 priority for us — the kids come first. Even over the last year, as we decided this was going to happen, we always were on the same page with everything about the kids, whether it's custody, school, financial."
Ashley and J.P. announced their decision to split in October following a monthslong separation.
"Our differences have taken a toll on our relationship and after years of attempting to repair the damage, we've decided that it is in our family's best interest to create new and separate lives for our children," Ashley wrote in a statement at the time.
Since then, the Miami-based pair — who met on "The Bachelorette" Season 7 before tying the knot in 2012 — have reunited on several occasions. They celebrated Essex's birthday together in November and, in December, Ashley drove J.P. home from a surgery to repair his meniscus.