Mike & Bryan Voice Support for the Women of Bachelor Nation Amid Reality Steve Controversy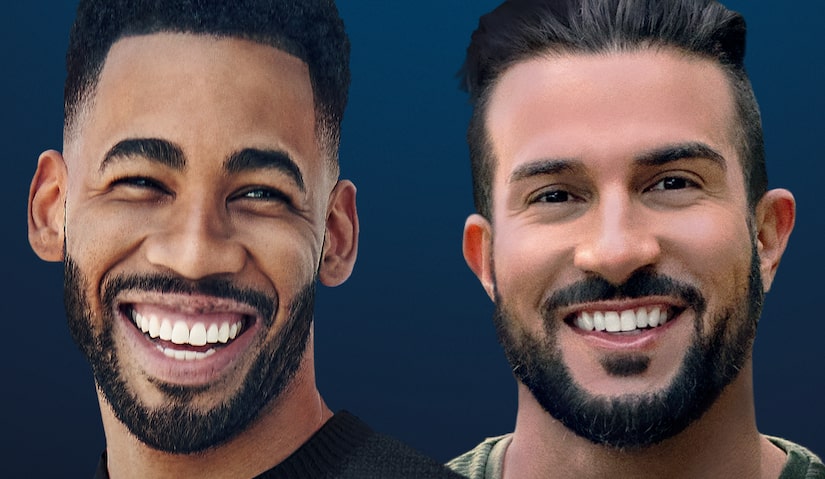 Warner Bros.
On this week's episode of "Talking It Out," co-hosts Mike Johnson and Bryan Abasolo voiced their support for the women of Bachelor Nation who have recently spoken out against reality TV blogger Steve Carbone, better known as Reality Steve.
Mike and Bryan's statements came during a conversation with franchise alum Demi Burnett, who detailed her negative experiences with Reality Steve — who is notorious for publishing Bachelor spoilers and perpetuating harmful gossip about talent.
"For men out there listening to you, Demi, I want them to know that a man can say, 'I'm pro-feminism, I'm a feminist, I respect women' — but have that same energy when your male homies come to you about what they've done and/or what took place with a woman," said Mike. "You need to check their ass just like you respect that woman, because you really don't respect that woman if you're not checking your male friends."
As Demi revealed via Twitter, Reality Steve previously made an unwanted advance toward her, describing a sexual dream he had about her during a "very uncomfortable" phone call. Kristina Schulman, Jenna Cooper, Bekah Martinez, and Jade Roper have similarly been subjected to inappropriate behavior from Reality Steve (who has since offered an apology).
"And, so, with that being said: Reality Steve, you're not my friend and I'm going to check your ass right now," Mike continued. "You're not going to talk to my friends - Demi, Kristina, Jade — all my ladies in the game [like that]. I'm not going to have that. I won't have that."
In a lengthy statement, Reality Steve claimed that he was unaware of the "power dynamic" he has with Bachelor Nation.
"You know that you have a position of power. Stop pretending that you don't!" Demi said on "Talking It Out," addressing Reality Steve directly. "Just say that you've been creepy, say that you thought I was hot, and you just wanted to see if you had a chance. I'd respect that more and I'd forgive you."
She added, "I didn't buy this whole, 'I didn't believe I had any power, I never thought about it that way.' Bulls--t. Bull-f--king-s--t."
In the wake of the controversy, Reality Steve tried justifying his actions in an Instagram Live, during which he disabled comments — and infuriated Bryan in the process.
"He basically went, 'There's only so much hate that one person can take in 24 hours,'" Bryan recalled. "It's like, 'Bro, welcome to our world, mother--ker. Are you serious? How do you like it when the shoe's on the other foot?' C'mon, man. It's just weak."
Listen to the latest edition of "Talking It Out with Mike & Bryan" below.