'Click Bait': Tayshia Adams' Ex Dr. Joe Park Stops By — and Teases His 'Paradise' Plans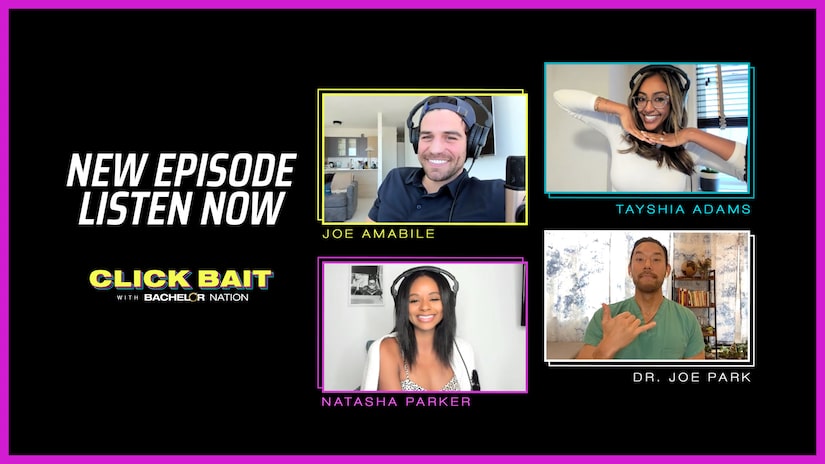 Warner Bros.
In a "Click Bait" first, one of Tayshia Adams' exes from "The Bachelorette" Season 16 stops by — and it's none other than the handsome anesthesiologist himself, Dr. Joe Park!
The charismatic contestant chatted with Tayshia and her co-hosts, Joe Amabile and Natasha Parker, about his incredible medical career, working through the COVID-19 pandemic and, of course, his current love life.
According to Dr. Joe, he hasn't dated anyone since exiting the competition for Tayshia's final rose last year. So, would he be willing to give romance another shot on "Bachelor in Paradise" Season 7?
"That's a great question," the New York City resident said. "I'm not sure. I'm still unsure, looking and reading the tea leaves, looking at the star signs, you know, normal stuff."
While he hasn't made a decision about hitting the beaches of "Paradise," Dr. Joe did mention a few women he wouldn't mind meeting on the next installment of the summer spin-off show — which is set to premiere Monday, August 16, on ABC.
Hear what Dr. Joe had to say by listening to the latest edition of "Click Bait with Bachelor Nation" below.