Kaitlyn Bristowe Spills Some Tea on Bachelorette Katie's Infamous 'Buckle Brawl' Date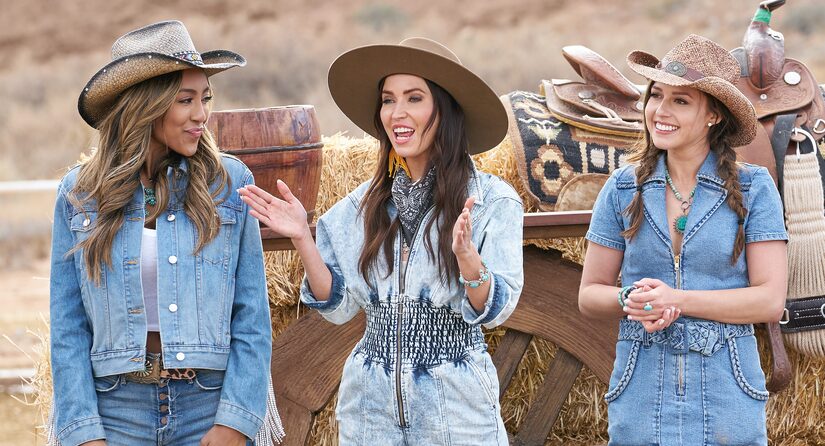 ABC
Kaitlyn Bristowe stopped by "Click Bait with Bachelor Nation" and opened up about her experience co-hosting Katie Thurston's Season 17 of "The Bachelorette" alongside Tayshia Adams.
During her chat with Tayshia and guest co-hosts Mike Johnson and Bibiana Julian, Kaitlyn spilled some tea on Katie's infamous "Bachelorette Buckle Brawl" date, which aired Monday night. As viewers will recall, Katie, Kaitlyn, and Tayshia noticed tension between contestants Aaron and Cody as they wrestled shirtless in the mud.
According to Kaitlyn, Cody demanded a rematch after losing his fight with Aaron.
ABC
"You know what's interesting? They didn't show this, but I think it's worth talking about. Cody and Aaron, they had the beef and they fought," the Season 11 Bachelorette recounted. "Remember Cody actually came back and wanted to fight him again?"
Added Tayshia, "Yes, he actually said [that]! On the date, he said, 'I want a rematch.'"
Of course, Cody never got the rematch. He was sent home early after Aaron told Katie that he knew Cody from back home in Southern California — and was certain that his nemesis didn't come on the show with pure intentions. As Aaron claimed, Cody was in pursuit of fame instead of Katie's final rose.
"When [Aaron] did open up, I was thankful because he is looking out for me and our relationship," Katie recently explained on "Bachelor Happy Hour." "And if he has a problem, I want to know about it. And I just loved that he was very direct."
She elaborated, "I don't have time to play games. So, I really did appreciate Aaron just being straightforward and not wasting any of my time and just letting me know what's up."
Listen to the latest edition of "Click Bait with Bachelor Nation" below.
"The Bachelorette" airs Mondays on ABC at 8 p.m. ET.