Ashley Iaconetti Haibon Is 'Proud' to Report Husband Jared Is Back in College and Getting Straight A's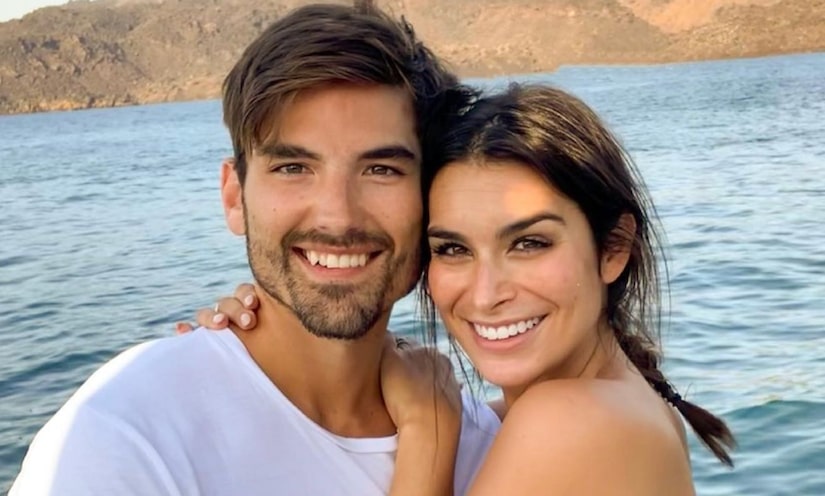 Instagram
Proud wife alert! Ashley Iaconetti Haibon is happy to report that her husband, Jared Haibon, is thriving as a returning college student.
During an Instagram Story Q&A on Tuesday, Ashley shed light on Jared's decision to go back to school and revealed that he has a stellar report card.
"For those of you who didn't know, Jared is back in school," the Bachelor Nation star wrote. "He left college with just five classes left to take in his early 20s. He got his grades for the four classes he took this semester…and he got straight A's!!!"
She continued, "I'm so proud! He's worked really hard the past few weeks! Now, just one more class until he gets his bachelor's degree!"
In another slide, Ashley — who recently relocated with Jared from Los Angeles to his native Rhode Island — answered the following fan query: "What is Jared getting his degree in and what does he plan to do with it?"
She replied, "Well, he wanted to finish up his degree in history to have the option of being a teacher or going to law school one day."
Instagram
However, Ashley also explained that she and Jared have considered building their own business together.
"Not relevant to his degree, but we're seriously thinking of opening up a cozy coffee and cocktail bar in Rhode Island," she wrote. "He wants to go back to his hospitality roots."
"I'd love to own a coffee shop/martini bar," he told co-hosts Tayshia Adams, Joe Amabile, and Natasha Parker. "I love those vibes, that Mediterranean vibe with vineyards and very dim lighting, intimate with couches and chairs. [It would] specialize in martinis or espresso martinis."
The handsome TV personality — who once worked as a restaurant manager and bartender — went on to describe himself as a "mixologist." Other than fabulous cocktails, though, he hopes to offer a delicious selection of small bites and appetizers.
"I would love to… have small 'pickies' like pizza. I make a pizza that Ashley loves," he said. "So, whether it would be pizza or sliders, I'd really love it to be that kind of vibe, where it's not based around the food but it has a really good menu with five or six items. Really good food and really good martinis."
Jared would also like his New England restaurant to be "a place you could come during the day, open up a laptop, and grab a coffee," he said. "That would be my ideal place."