Why Clare Crawley Kept Her Dress from Juan Pablo's 'Bachelor' Finale
Clare Crawley telling off Juan Pablo Galavis on his season finale of "The Bachelor" ranks among the top empowering moments of the show.
Fans may recall not only what Clare told him — "I thought I knew what kind of man you were. What you just made me go through, I would never want my children having a father like you." — but also how she looked doing it. Clare donned a stunning one-shoulder teal gown with a silver beaded waistline. Her hair and makeup also remained perfectly intact despite the very apparent heat and humidity.
In an Instagram Story over the weekend, Clare posted a photo of the dress and explained why she has held onto the garment after all these years. The story is no longer up on her profile, but one Twitter user took a screenshot and shared it online.
Warner Bros.
She wrote on one slide, "Fun fact: the entire zipper is shredded and unusable because I ripped this dress off as soon as I got in the car."
Her next slide read, "HOWEVER! 2 reasons why I kept it: 1) Cary hand-beaded this and it meant the world to me. 2) It was the most empowering moment of my life." (The Cary she's referring to is Cary Fetman, the show's stylist.)
He tweeted, "I just SAW the GUYS for @Clare_Crawley Bachelorette season and its gonna be INTERESTING seeing HER get hit on by KIDS on their 20s... I think this MIGHT be the 3rd SEASON Im gonna watch."
One fan made a comment about Juan Pablo having "some sort of jealous petty response," and he wrote back, "Jealous? I just see it FASCINATING..."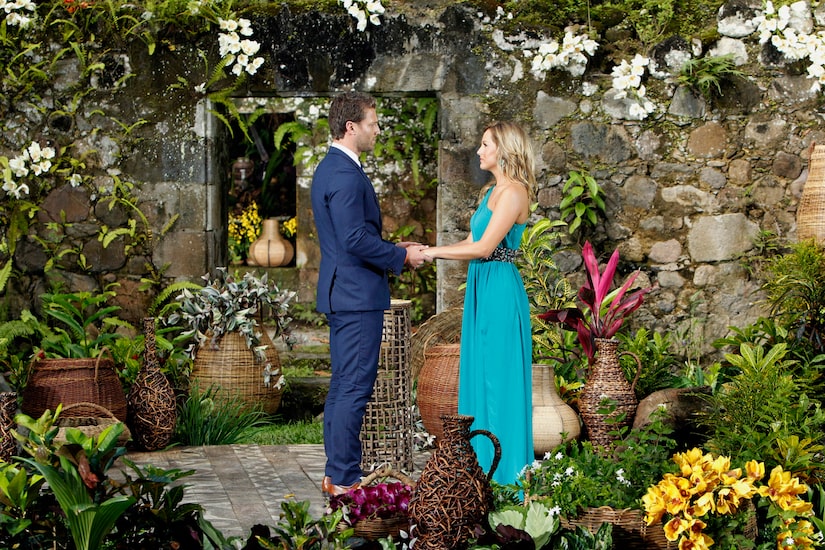 ABC
Clare chimed in, "And yet here you are, older than 99% of them and still cant practice compassion and kindness..."
After dealing with Juan Pablo and then going on "Bachelor in Paradise" and "The Bachelor Winter Games," Clare has a clear idea of what she wants in a husband. She told People after her announcement as the new Bachelorette, "I've gone through a lot of twists and turns in my life. Things I've thought I wanted in the past have turned out to not be what I wanted. But now I know what I will and won't put up with.
She added, "I want a man comfortable in stuff he's been through and self-aware enough to know what he's learned. I need a level of maturity for sure."