What DeAnna Pappas Stagliano Is 'Thankful' For in Her Marriage
DeAnna Pappas Stagliano feels extremely grateful for the way life has worked out for her, especially since her debut on "The Bachelor" nearly 13 years ago.
DeAnna vied for Brad Womack's love and affection on Season 11 of the show and made it to the final two, only to be turned down by the man she felt would get down on one knee and propose. Though she got her heart broken at the final Rose Ceremony, there was a silver lining waiting for her that she didn't see at first.
The Georgia native then became the Season 4 Bachelorette, which brought her one step closer to finding the man of her dreams, Stephen Stagliano. (They didn't meet on the show, but Stephen's twin Michael appeared on Jillian Harris' season of "The Bachelorette.")
DeAnna explained she feels "comfort" when people reach out to her and ask her for marriage advice. She said, "Had I met Stephen 13 years ago, I was a mess. I was in my mid-20s, I was self-entitled. I was like, 'Everyone needs to be worthy of me! I'm a woman who dated 25 guys on national television.'"
Waiting for your permission to load the Instagram Media.
She said that mentality was not at all who she is at her core, calling herself "very selfish at that time in my life."
"I would not have been prepared mentally, physically, anything, for a really incredible marriage," she shared.
DeAnna feels proudest that she let patience win.
"One thing I pride myself in is that I never settled," she expressed. "I could have at least 25 times, but I never ever settled. I knew I wanted something really, really great and I just wasn't ready for it. I was at a selfish time in my life."
She added, "Once I became the Bachelorette, I thought everyone should bow down to me. How stupid is that? It was a very humbling process after going through 'The Bachelor' and then being the Bachelorette."
DeAnna said her marriage to Stephen "would never last" if she met him when she was 26 and fresh off "The Bachelorette."
"I'm not saying our marriage is perfect," she admitted. "We have definitely weathered some serious storms, and I am thankful to be where we are now to think we have come out the other side. That's the beautiful thing about marriage. We are committed to each other and our family and making things work, and that's deep down below the dirt. I think that's the beautiful thing that I never felt before I met Stephen, that I would find a partner that would fight for us."
At another point during her interview with Becca and Rachel, DeAnna acknowledged that all of her heartbreak was part of a bigger plan that led her to Stephen. DeAnna said she was "truly confused" after Brad let her go on the season finale, but she feels "super thankful for his decision."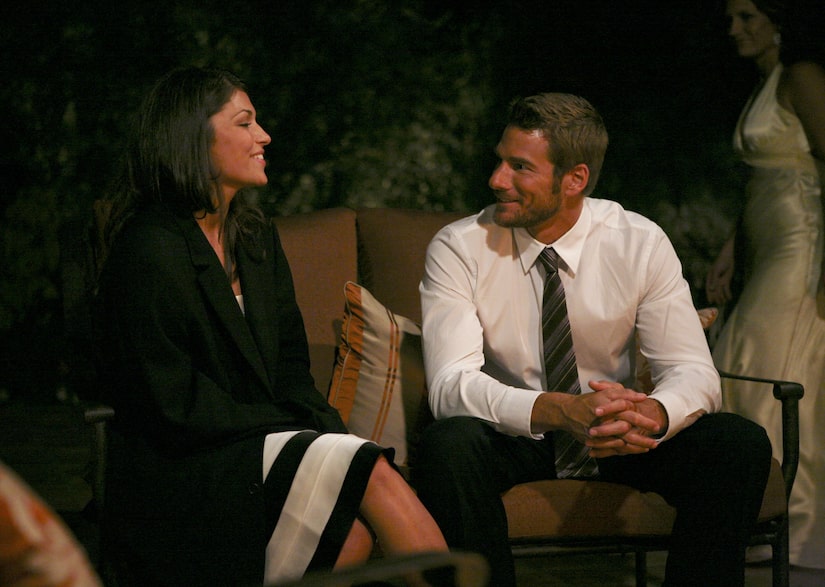 Warner Bros.
"Had he chosen me, I maybe would've never gone on to become the Bachelorette and then ultimately have not met Stephen and have these two beautiful kids," she said.
DeAnna continued, "I had to go through all of that, not dismissing the pure, mind-blown confusion I went through, but I had to go through all of that to be ready for where I am now. I have a beautiful marriage. I have a wonderful husband. I have two awesome, happy, healthy kids. It's hard to look back and be like, 'Oh, man, I was so sad.' I was, but I'm really happy now."